Search Results for "senior health"
---
"It takes a village" was never a more accurate statement than when taking care of an older family member. It's important for that "village" to have effective, ongoing communication so that you can offer the best care and to make sure everyone taking part in that care is on the same page. It's also critical for family caregivers to have the opportunity to express concerns and to come together to get to resolutions, to share various perspectives, and to continue to be proactive in preparing for the future.
Holding senior family care meetings that produce good outcomes includes thinking through the following:
Who should always be included – and who should not? Unquestionably, those providing direct or indirect care for the senior loved one should attend, as … Read More »
---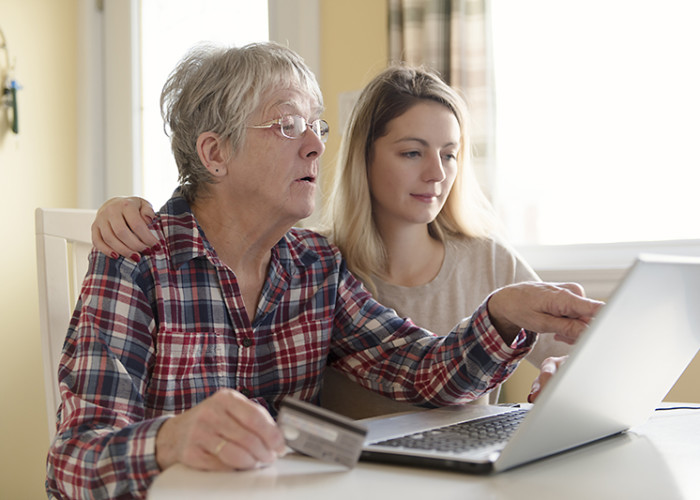 Among the most difficult obstacles for older adults is recognizing the need for help with financial matters. Finances are both extremely personal and a representation of your autonomy, and adult children specifically can often be met with opposition when stepping into this arena when suspecting money management issues with seniors. 
However, for a number of reasons, including the ever-increasing incidence of senior scams and cognitive decline, it's essential to make sure that the financial assets our senior loved ones have acquired through the years are safeguarded, and that bills are paid correctly and on time. It's an issue that needs to be taken care of delicately and with diplomacy. Try these strategies for an easy transition to assisting a loved one with monetary management:
The introductory … Read More »
---
"I'm telling you, there's a dog in my closet! I hear it growling all night long. We've got to track down its owner!"
Listening to a senior loved one express concerns like this that you know to be untrue is distressing – however, not unheard of. Your first instinct may well be to try and rationalize with the person with a response such as, "Nonsense! There is no way a dog could have gotten into the closet!" However, for various reasons, this could be the least effective technique to handle unreasonable thoughts and paranoia in seniors.
Instead, we at Hired Hands Homecare propose the following tactics which will help bring back a sense of calm and wellbeing:
First, schedule an appointment with the senior's physician. It … Read More »
---
In our younger years, physical activity was a given. Our days were filled with participating in sports programs, recess on the playground, and games of tag with friends. All of this naturally gave our heart the workout it needed to stay healthy. But as we grow older, a more sedentary lifestyle can settle in – having serious repercussions on our hearts, including stiffness, a decreased efficiency in oxygen production, and an elevated risk of heart disease and failure. Is there anything we can do to improve heart health and possibly even restore its functioning to what it was when we were younger?
---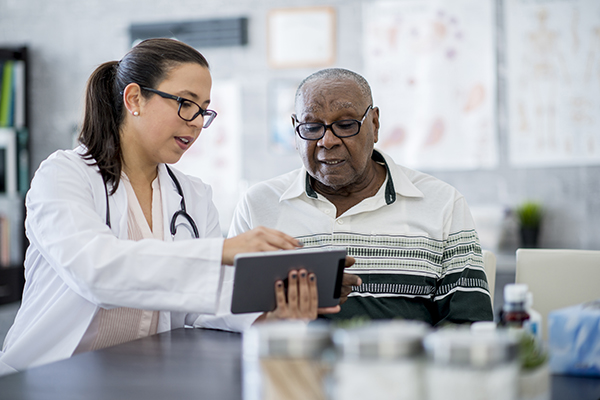 Let's face it: a lot of us delay going to the doctor's office. It could be somewhat uncomfortable, and downright distressing when something is wrong and we're looking at the prospect of an unwanted diagnosis. Even so, we understand it's wise to complete what's best for our health and wellbeing and to be diligent about receiving necessary medical care. 
---
You can blame it on the environment, changes in hormones, medications, and even the sun: our skin as we age is affected by a variety of factors, leading to thinning and an enhanced risk of bruising. As a result, it's helpful to take proactive measures to protect senior skin from injury. Try the following tips:
Rearrange furniture and get rid of any clutter to reduce the chance of bumps and bruises.
Keep the skin moisturized, and always use sunscreen of at least 30 SPF or higher.
Talk with the senior's physician about the impact of any medications on the skin. In particular, the long-term use of steroids, blood thinners, fish oil and vitamin E can enhance the risk of bruises.
Encourage the older adult to wear … Read More »
---
Posted on December 14th, by Marissa Snook in .
Comments Off

on Customized Ross Home Care Services for Seniors
Hired Hands Homecare provides highly personalized Ross home care services for older adults that lead to smiles, shared laughter, and an overall better quality of life. We've been serving California families since 1994, and we are committed to providing the best possible care where it's most comfortable – at home.
We realize firsthand how intimidating it can be to search for just the right care solution. To further assist you, we've compiled the following list of local helpful resources: 
California Department of Aging
The California Department of Aging administers programs for seniors, adults with disabilities, family caregivers, and long-term care facility residents throughout the state. 
Ross Area Aging and Adult Services
The Marin County Aging and Adult Services website serves as an online search tool for information, services, … Read More »
---
Diabetes is a complex condition, and managing it effectively can be challenging regardless of age. And although it seems intuitive to know the importance of managing blood glucose levels, there's actually so much more to it than that, especially when caring for diabetes in seniors. 
---
Do you remember that feeling as a young child when the school bell rang, indicating the conclusion of science and the start of the best part of the day: recess? There was an immense feeling of freedom bounding out onto the playground, leaving behind the pressure of school work for a quick period of unstructured play. Regrettably, for the majority of adults, this is just a happy but distant memory. Play for seniors isn't usually something that's considered by many adults. Nevertheless, is it possible, and even worthwhile, to recapture the enjoyment of playing? 
---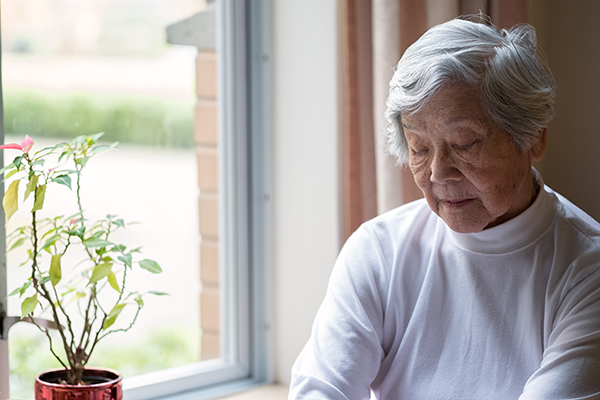 With over 328 million people residing in the U.S. alone, it is hard to believe that senior loneliness would be so prevalent. And yet of the number of older adults living alone, more than 60% of them report being chronically lonely. 
---