Search Results for "arthritis"
---
Posted on February 6th, by Mark Winter in
Aging
,
Arthritis
,
Benefits of Home Care
,
Chronic Conditions
,
Health
,
Medical News
,
Osteoarthritis
,
Senior Exercise
,
Senior Health
,
Senior Independence
,
Senior Medical Care
.
No Comments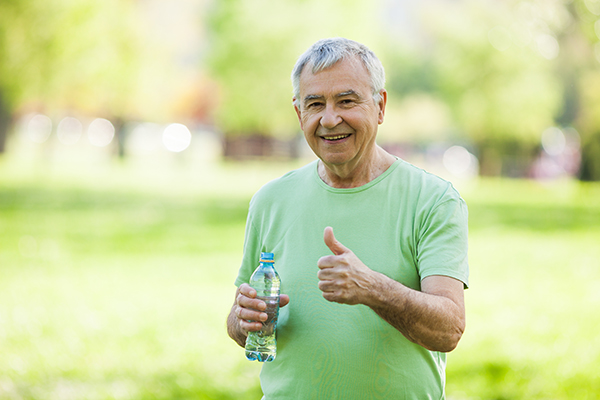 We all need to exercise and stay as physically active as possible, and older adults are no exception. But those who are challenged by the pain and stiffness of arthritis have an additional hurdle to overcome to maintain a healthy level of physical activity.
The good news: the most recent recommendations reduce the level of intensity of activity for older adults diagnosed with arthritis, suggesting as little as just 45 minutes of exercise per week to achieve and maintain a higher degree of functionality – much less intimidating for those who may typically shy away from exercise.
Per Northwestern University professor Dorothy Dunlop, "Even a little activity is better than none. For those older people suffering from arthritis who are minimally active, a 45-minute minimum … Read More »
---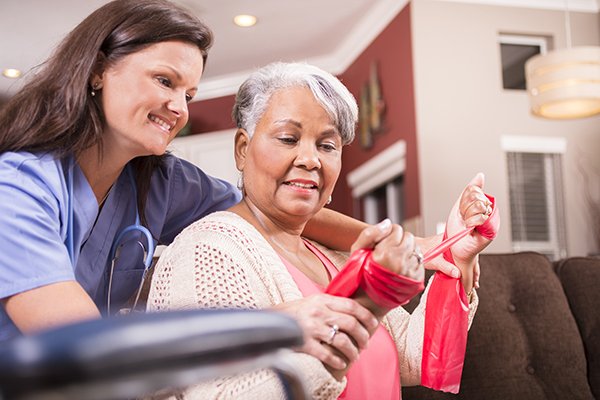 Have you ever had to deal with discomfort or tightness in your joints shortly after periods of inactivity or excessive use? You may be suffering from osteoarthritis (OA), the most prevalent form of arthritis. So, what's going on inside your body? The breaking down of cartilage causes the bones to rub against each other, causing stiffness, pain and reduced movement in the joint. This type of arthritis generally impacts the knees, hips, neck, hands, and lower back.
If you believe osteoarthritis is slowing you down, Hired Hands Homecare advises getting a thorough examination by a physician—and we're on hand to supply the professional Marin, CA home care services to improve quality of life.
The information below can help you recognize the symptoms of osteoarthritis, plus tactics to help effectively manage the condition.
Osteoarthritis Symptoms:
Stiffness or pain in joints following periods of inactivity … Read More »
---
Osteoarthritis impacts as many as 27 million Americans, making it the most widespread kind of arthritis. It is a main reason behind work disability and reduced quality of life. Nonetheless, managing osteoarthritis doesn't mean simply popping pills to numb the pain. There are numerous other methods to deal with osteoarthritis pain.
Once correctly diagnosed, there are multiple tactics to manage the pain of osteoarthritis. Some ways are more common than others, but considering not every person reacts to various treatments in the same manner, it is a good idea for each person to try a few strategies (under the supervision of a health care provider) to discover what works best. The Petaluma home care experts at Hired Hands Homecare recommend the following:
Weight Control
One of the most significant ways to handle the discomfort of arthritis is maintaining a healthy weight. For each … Read More »
---
As we grow older, most of us develop aches and pains. Sometimes we overlook the pain and get on with life, but other times soreness and pain interfere with our activities. But rather than simply swallowing a few pain pills from your medicine cabinet, you should know about recent FDA warnings about the health risks of ibuprofen and naproxen. 
These over-the-counter pain relievers, sold under various brand names, such as Advil, Motrin, and Aleve, can be quite helpful. But as with any medicines, prescription or over-the-counter, they must be taken with caution, particularly because the FDA has confirmed that these have a hidden danger.
Although the FDA has long warned that nonsteroidal anti-inflammatory drugs (NSAIDs) may potentially boost the danger of heart disease and stroke, the wording of this warning has been modified to reflect a more serious nature, … Read More »
---
Posted on June 11th, by Mark Winter in
Aging
,
Alzheimer's
,
Arthritis
,
Benefits of Home Care
,
Caregivers
,
Health
,
Osteoarthritis
,
Senior Fall Prevention
,
Senior Health
,
Senior Independence
.
No Comments
You may have at one time been by a senior loved one's side at the hospital or doctor's office and noticed the medical worker attaching a colorful "FALL RISK" band to his or her wrist. Notifying those providing care to this possibility allows additional measures to keep seniors safe during medical treatments. However, did you realize that ongoing, everyday life can pose a fall risk danger to those diagnosed with the following conditions?
Arthritis
Osteoporosis, a bone density disorder that can also increase a person's chances of fracturing a hip
Vertigo
Cerebrovascular insufficiency
Neurologic disability (stroke)
Postural hypotension (sudden decrease in blood pressure)
Diabetes
Read More »
---
The change from long summer days to shorter, colder ones can sometimes affect how we feel. And while it's true that many of us find the holiday season to be a joyful time, the drop in temperatures and reduced daylight can bring on darker feelings as well. These changes can even lead to a type of seasonal depression known as seasonal affective disorder (SAD). During the late fall and winter months, be on the alert for any signs of depression that may be apparent in your senior loved ones. According to the Mayo Clinic, seasonal affective disorder occurs more often in women than it does in men, but men's symptoms are often more severe.
Rather than dismissing these signs as simply the winter blues, note that SAD can cause older adults to sink into depression, experience a reduced energy level and increased … Read More »
---
It's no problem at all for us to get plenty of exercise while we're young; physical activity is just a natural part of our hectic, daily lives. As we grow older, however, it's not uncommon for the pace of life to slow down, sometimes quite dramatically; and there are many people who assume that with aging comes a reduced need for physical activity, or maybe even that exercise for seniors could be dangerous.
The good news, however, is that these assumptions are completely false. Studies have shown that routine exercise for seniors offers both physical and psychological benefits in older adults, and that even just a small amount of exercise can go a long way. The Office of Aging in the U.S. Department of Health and Human Services shares that an exercise plan can:
Lower the level of disability in older adults
Improve … Read More »
---