Best of Home Care!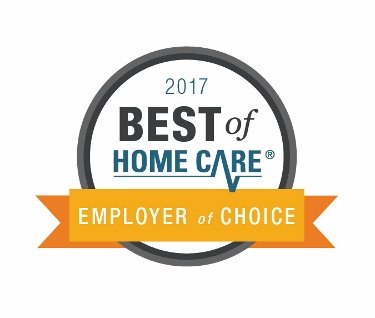 HIRED HANDS HOMECARE Receives 2017 Best of Home Care®–Employer of Choice Award!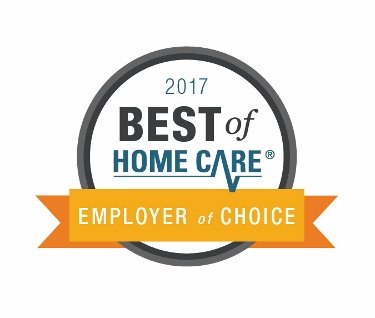 HIRED HANDS HOMECARE announced today that it has received the national 2017 Best of Home Care – Employer of Choice Award from Home Care Pulse.
The Employer of Choice Award is granted only to the top‐ranking home care providers, based on at home caregiver satisfaction scores gathered by Home Care Pulse, an independent satisfaction research firm for the senior care industry. HIRED HANDS is ranked among the best employers and providers of at home caregivers in the country, having won this honor four times.
"We congratulate HIRED HANDS on earning the Best of Home Care – Employer of Choice Award," says Aaron Marcum, CEO and founder of Home Care Pulse. "Since this award is based on employee feedback, it shows the dedication HIRED HANDS has to providing their employees with a great working experience, while ensuring clients have well-trained, compassionate caregivers."
For over six years, HIRED HANDS has worked with Home Care Pulse to gather feedback from their caregivers via live phone interviews each month. Because Home Care Pulse is an independent
company, it is able to collect honest and unbiased feedback, which allows companies to identify both their strengths, but also areas that are opportunities for improvement.
"When our family started HIRED HANDS in Mill Valley back in 1994, we had one guiding philosophy: Happy, satisfied employees will naturally provide extraordinary service to the families we serve," says Mark Winter, President. "It is an honor to receive this prestigious award, which demonstrates how much our outstanding employees value being part of the HIRED HANDS family."
Recently, when questioned how they actually feel about the company they work with, Harriet replied "I was beside myself with joy when I became a part of the Hired Hands establishment; and each day grows more admiration! This is the best company I have ever worked for. I salute you for caring, knowing, listening, and just being! I am very happy being a part of this great team and I will give all I have as I meet with each client!"
"Our goal at Home Care Pulse is to empower home care businesses to provide the best home care possible," says Aaron Marcum, CEO and founder of Home Care Pulse. "We are happy to recognize HIRED HANDS HOMECARE as a Best of Home Care – Employer of Choice, and we celebrate their accomplishments in building a team of happy, qualified caregivers to care for their clients."
Hire Our Top Tier At Home Caregivers Today!
Are you in need of in-home care services? Contact Hired Hands Homecare and learn how we can serve you and your loved ones.
SaveSave