The Best At Home Caregivers Our Community Has to Offer!
Look close and you will see, not all caregiving companies are created equal. The success of our organization is born out of the skill and compassion of our Caregivers and our internal management team. Your peace of mind is a driving force of our business. Contact us online or call us at (866) 940-4343.
Since 1994, we've been honored to work with literally hundreds of amazing caregivers. We are extremely fortunate to have many employees with us for more than fifteen years. There are just certain people that were put on earth to assist others and make the world a better place.  Below we're featuring profiles of some of our outstanding at home caregivers. We mean this when we say, without their dedication and hard work we would be nothing.
In-Home Care Services You Need from Caregivers You Can Trust
As a full service, non-medical caregiving company, our Caregivers are our Employees. This means we handle all legally-required employer responsibilities (including all wages, taxes, and Workers' Compensation). This is an important aspect in your choosing your caregiving company. You can be assured each Hired Hands Homecare caregiver is insured and bonded, and has gone through rigorous screening, orientation and training.
Many of our caregivers have a Certified Nursing Assistant/Home Health Aide Certification, and have extensive experience working with the elderly and disabled. We practice ongoing staff education, management, appreciation and recognition, to ensure our consistent, high-quality level of service. We've also have a specialized Alzheimer's'/Dementia and Hospice Teams to help deal with these unique and difficult situations.
To learn more about how we have the best at home caregivers providing in home care and hospice care in Pleasanton, CA and the surrounding area has to offer, contact the Hired Hands Homecare team today! For more information about our service area, click here.
---
As we embark on Thanksgiving, we would like to extend an enormous and heart felt THANK YOU to all our our outstanding employees. Without their tireless dedication and compassion, we would... Read More »
---
We are honored to recognize Jessica L as our October Caregiver of the Month! 
Hired Hands Homecare has had the pleasure of working with Jessica since early 2019.  Since... Read More »
---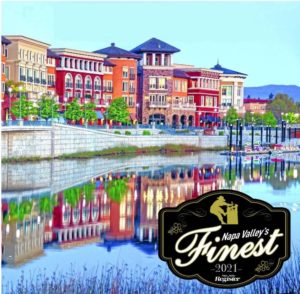 Hot off the Press…  Hired Hands Homecare wins NAPA VALLEY'S FINEST In-Home Healthcare Provider, as reported by the Napa Valley Register.
This award is a huge... Read More »
---
We're extremely busy… and are seeking to add outstanding new Caregivers to our Team!  Thus, we're bringing back our popular "$250 Times Two Referral Bonus" program!
Our Caregivers are like... Read More »
---
Hired Hands Homecare is excited to announce we have been nominated as NAPA'S FINEST, in the category of Homecare/Home Health in the Napa Valley Register!  This nomination is a... Read More »
---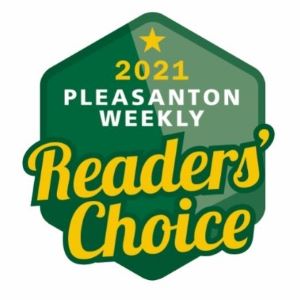 Wow, what an amazing honor!  For the THIRD time, the fine folks of Pleasanton, Livermore & the Tri-Valley have bestowed Hired Hands Homecare as the community's BEST Home Healthcare... Read More »
---
Today we have the pleasure of honoring Mr. Ian B as our Caregiver of the Month!  We have had the pleasure of working with Ian since 2018.  Ian joined... Read More »
---
We are ecstatic to announce and honor Ms. Kimberly McP as our June Caregiver of the Month!
Kimberly is such an amazing, caring, & kind person. ... Read More »
---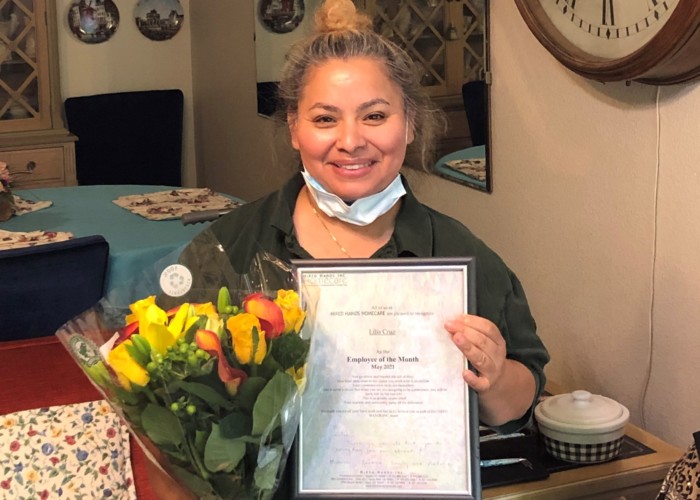 Please join us in congratulating Lilia for being our Caregiver of the Month for May!
Lilia has been with Hired Hands Homecare for over 4 years... Read More »
---
It was such an honor to go out and deliver recognition to Apple as our most recent Employee of the Month!  We have had the absolute pleasure of working... Read More »
---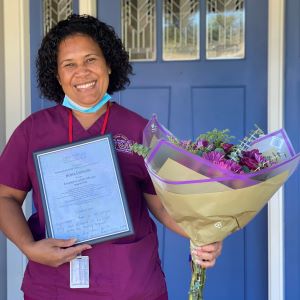 Please meet Lela! Hired Hands Homecare is pleased to honor Lela as our Caregiver of the Month for August. Lela is on our Live-in Team, and has been finding... Read More »
---
Please join us honoring Marcela as Hired Hands Homecare – Team Santa Rosa's Caregiver of the Month for October!
We have had the pleasure of working with Marcela since March... Read More »
---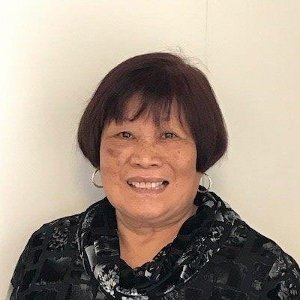 "Espy" has been a caregiver for over 25 years!  She became a caregiver after retiring from her career as a school principal in the Philippines. Espy loves working with... Read More »
---
Lacey has been a caregiver for 2½ years.  Prior to working with seniors, she was a Nanny, working with small children.  She earned her CNA and is currently working... Read More »