Let's Talk… Home from the Hospital!
---
---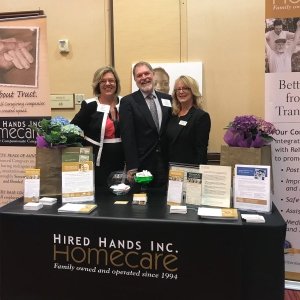 Today, we're proud to be presenting to hospital Discharge Planners and Case Managers at the 15th Annual Case Management Conference in Napa.  Kirsten, Phyllis and Erick are discussing our innovative Coming Home Program, where we work very closely with Discharge Planners and Case Managers BEFORE patients are discharged from the hospital.  Building this bridge establishes new standards of communication, assuring superior transitions home, resulting in better outcomes and reduced hospital re-admissions.  We'll even bring our Caregivers in to the hospital for specialized training before the Client is sent home.  We're working together.  Better Communication = Better Care!
For more information, please contact us at Info@HiredHandsHomecare.com, or by phone at 866-940-4343 to find out more about our senior care in Napa, CA.
---
---