A GREAT Day for a Little Caregiver Appreciation!
---
---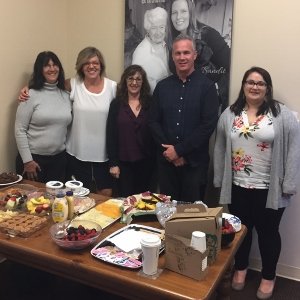 Join us at our Novato office today for a mid-week Caregiver Appreciation Brunch!'
Caregivers and Clients alike are dropping by today to enjoy some tasty nibbles and see our new office.  Just a great opportunity to see our amazing Caregivers, and give a little THANKS for All They Do!  Come on by – we'd love to see you!  We're at 1744 Novato BLVD, Suite 200.
Please note that our phones are currently out of service, along with millions of Comcast customers nationwide.  We very much hope that service is restored soon, but email is working fine, and we can be reached at Info@HiredHandsHomecare.com.
Thanks, and have a super day!
Hired Hands Homecare – Team Marin
---
---