Community Conversations about Emergency Preparedness and COVID-19
---
---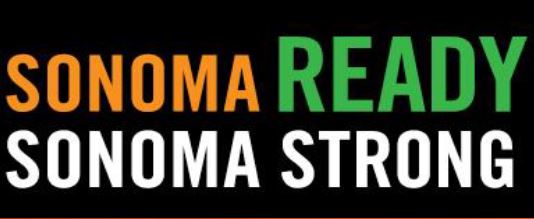 Greetings,
We are happy to share what should be two outstanding presentations important to both Seniors and our general community.  Please see below for details.
First, starting at 5:30 this evening, a super group of panelists join to discuss Emergency Preparedness for Seniors and People with Disabilities.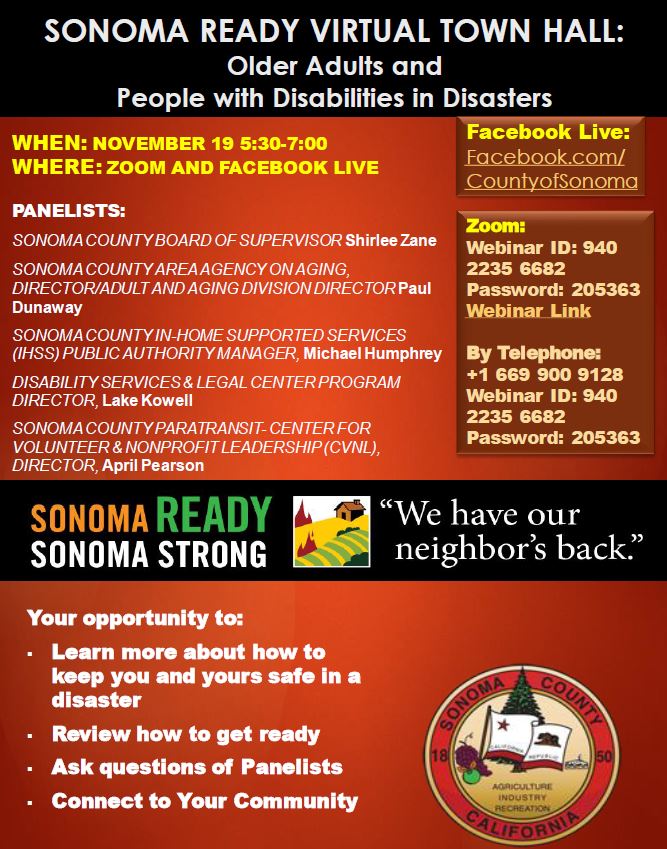 Secondly, our Congressman Mike Thompson holds another important Town Hall regarding the current state of COVID-19 in our community.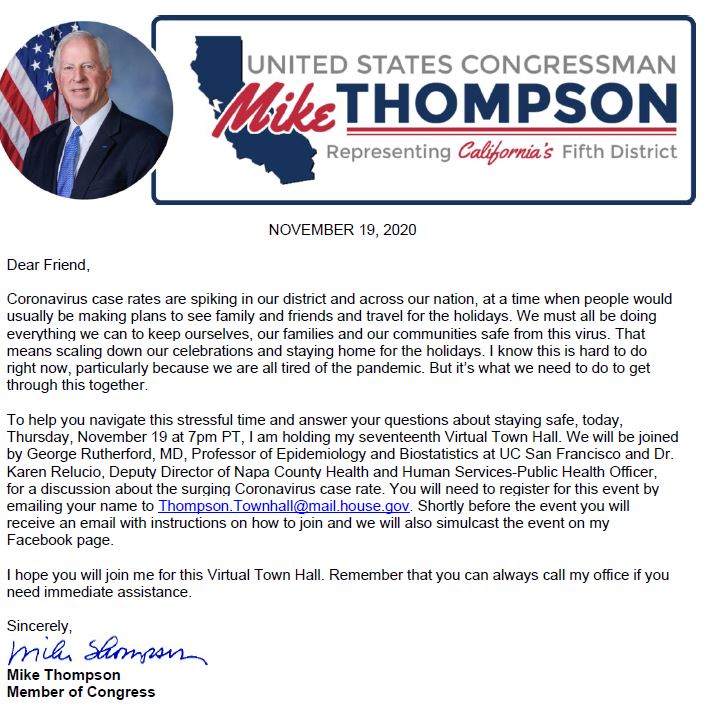 ---
---