Hired Hands Homecare's Tips to Overcome Objections to Home Care
---
---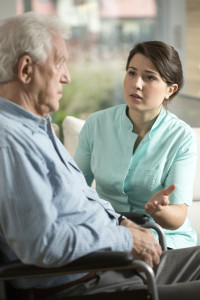 Do you have an aging loved one struggling to accept the fact that he or she needs some extra help at home? One of the greatest fears we have as we age is the loss of independence and the ability to live at home alone. Because of this fear, it may be very difficult to ask for or to accept the help we need. If you have an aging loved one who is struggling with the idea of allowing some extra help at home, Hired Hands Homecare in California has some helpful tips to try:
Introduce the senior to the caregiver before care begins in order to help establish a relationship so that the caregiver is not perceived as a stranger.
If the senior is afraid of having someone he or she doesn't know in the home, consider having a family member present for the first few visits.
Hired Hands Homecare can help with matching a caregiver who shares interests with the senior, like church or hobbies. This can make having a caregiver seem more like a friendship.
Make in-home care seem more attractive by laying out the alternatives for the senior, like having to move away from home, moving into an assisted living facility, etc.
Make it about you. Let the senior know that you know he or she is very independent, but having someone around will help you worry less.
Start small with a trial run. Have an in-home caregiver come in one day a week for a few hours just to tackle some light housekeeping or laundry and then build up to more care once the senior feels more comfortable.
Hired Hands Homecare of California can help you navigate this difficult time with your aging loved one and find the right care plan. We know how difficult it can be when seniors feel like they're losing their independence. Contact us today to learn how our services and our excellent caregivers can help you and your aging loved one!
---
---