How to Have a Safe Stroke Recovery
---
---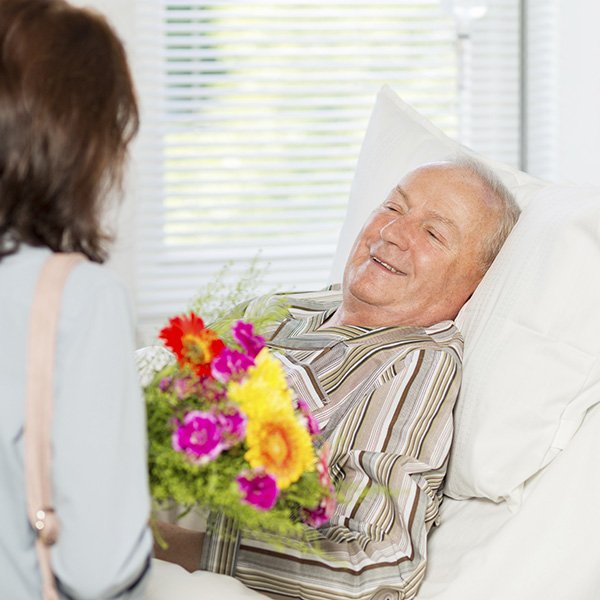 Surviving and going through recovery after a stroke is both an emotionally and physically challenging experience, and the only thing you wish to do is to get back to your regular life. But, given that around 2/3rds of stroke survivors usually have some type of disability, according to the National Stroke Association, in-home safety modifications may be needed to make post-stroke life easier and safer.
The encouraging news is that there are some basic measures that can make the home safer and more accessible for stroke recovery. Below are several post-stroke home alteration guidelines from Hired Hands Homecare:
Fall Prevention:
Approximately 40% of stroke survivors suffer serious falls within a year after their strokes. These suggestions can help protect against trips and falls in the house:
Ensure that hallways and walkways to the bathroom, bedroom, and kitchen are clear so the person can move about safely
Think about installing stair glides or platform lifts for any stairs in the residence
Get rid of or secure loose rugs
Install grab bars in the shower or tub
Put in a tub bench or shower chair
Use non-slip mats in and out of the bathtub
Make Laundry Day Easier:
Taking care of laundry requires a significant amount of reaching, lifting, bending and pulling that may be hard for someone recovering from a stroke. The suggestions below can help:
Relocate washers and dryers to an easily accessible location in the home
Think about using front-loading, stackable machines that might be easier to reach
Place detergents and other laundry supplies in a location that is easy to reach
Use an ironing board that is mounted to the wall and folds down
Make the Bedroom Safer:
The bedroom should be a place of safety and sanctuary. To be sure it stays that way following a stroke, consider these recommendations:
Install a light switch near the bed
Rearrange clothes and personal items so they are easier to access
Place a commode chair near the bed
With our in-home safety assessments and recommendations, Hired Hands Homecare, the experts in elderly care in Santa Rosa & nearby areas, can help make sure that your loved one's home is safe and sound for stroke recovery. Our compassionate caregivers can also provide the care and assistance your loved one needs to improve recovery and make life more comfortable. Call us today at (866) 940-4343 or contact us online to learn more about our Napa senior living and home care services.
---
---