Join the Best Caregiving Team in our Community!
---
---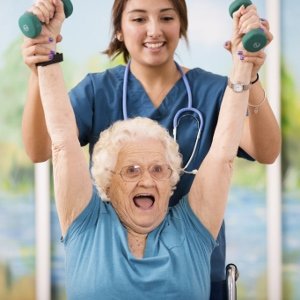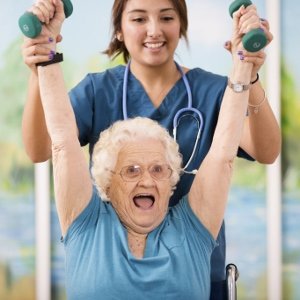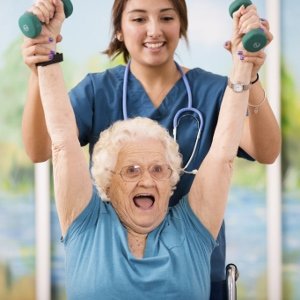 Become a Registered Home Care Aide In one of the fastest growing, most rewarding, industries in America.
Hired Hands Homecare is hiring for Full Time, Part Time, Overnight, and Weekend positions in Marin, Napa, Sonoma, and the Tri-Valley Areas.
Hired Hands Homecare is a family owned and operated California Licensed Home Care Organization that is celebrating our 22nd year serving Bay Area families!  We are an Equal Opportunity Employer, and are looking for motivated individuals to join our dedicated Team, and help us improve the quality of life for our clients. "Team:" is a word we take very seriously in our company. No role is too small and everyone plays a crucial part when it comes to taking care of our seniors.  Our Management Team works very closely with our Caregivers and clients' families to assure the highest levels of Care and Customer Service.
Do you have experience working with seniors but not the "hands-on" experience that you feel you need to be a Caregiver?   We'll help to get you trained!  For our Team members, we offer a wide range of training encompassing all aspects of caregiving. We can even help you get those needed CEU's to keep your certificates up to date!
As an employee of Hired Hands you will receive the following:
Flexible hours, Full Time or Part Time. We want to be your primary employer, and provide you with the consistent hours you need!
Competitive pay
Home Care Aid Certificate
Paid Fingerprinting
Paid state required training
Free on-going training opportunities and certificates
Free CEUs opportunities
Sick time, paid vacation, 401K & Health Insurance (when eligible)
Job Requirements for employment:
Must be at least 21 years of age (insurance purposes)
1 year experience or C.N.A Certificate
Legal eligibility to work in the United States
Valid Driver's License
Current Car Insurance
Current Registration
Clean driving record
Able to lift 50 pounds
Clear fingerprint background check
Our caregivers and clients have both voted Hired Hands Homecare "Best of Homecare" in 2013, 2014, and 2015  National Surveys.  Hired Hands is the only Agency in the Bay Area to receive this coveted award for the last 3 consecutive years!  If you are the BEST or want to become the BEST, then you should work for the BEST!
In Marin County, call 415-884-4343, or Molly@HiredHandsHomecare.com.
In Napa County, call 415-265-6400, or Melissa@HiredHandsHomecare.com.
In Sonoma County, call 707-575-4700, or Jaime@HiredHandsHomecare.com.
In Pleasanton, Livermore, & the Tri-Valley area, call 925-621-7650, or Courtney@HiredHandsHomecare.com.
---
---