Many Thanks to Estefania!
---
---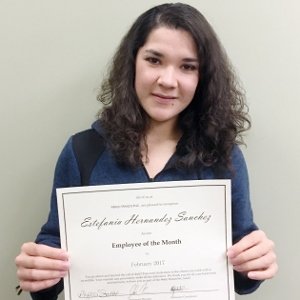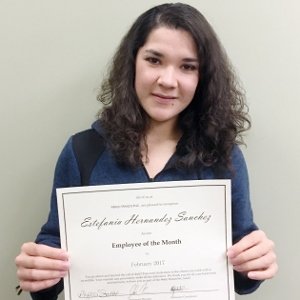 Estefania began working with Hired Hands in April of 2014 after earning her CNA certificate at Santa Rosa Junior Collage.  She has worked with a number of clients ranging in several different levels of care.
"It's very rewarding, working with seniors. Sometimes a simple gesture is all it takes to make a difference in someone's day!  Simple things that we take for granted can be really challenging for seniors to do for themselves.  It makes me so happy and grateful for what I can do to help."
"I had been working with client for about a year when I began to notice a decline in her condition.  Then I began to notice other differences and she was becoming more withdrawn.  I notified the office and they worked with the family to increase her care.  Shortly after, she got pneumonia, we were already in place and prepared, so she got the care she needed to remain comfortable and safe immediately. It was so supportive for her.  She was so grateful."
"I've worked for other agencies but now I only work for Hired Hands because of the way you treat me. I really enjoy working for you guys!"
Thank you Estefania! Your commitment makes life so much better for our clients!
---
---