Lung Disease
---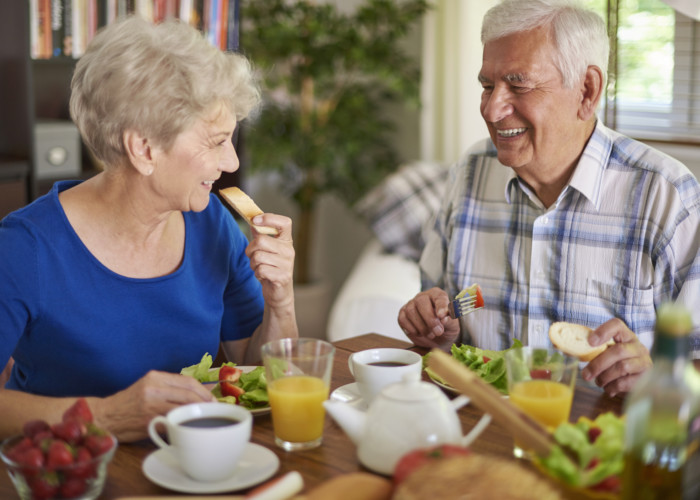 As outlined by the National Heart, Lung and Blood Institute, approximately 12 million adults are currently diagnosed with Chronic Obstructive Pulmonary Disease (COPD), and it's expected that another 12 million may be living with the disease without even knowing it. It's also worth noting that COPD typically occurs in middle age, with smoking as the biggest risk factor. Consistent exposure to dusts and chemicals also presents a high risk factor.
If someone you love has been diagnosed with COPD, living healthier can make a difference in symptom severity. As a matter of fact, eating a healthier diet can make those with COPD feel better, enhance the level of energy needed for breathing, and fight off chest infections.
These tips can help with better management of COPD symptoms:
Don't skip breakfast. For those with COPD, breathing burns ten times as many calories than in … Read More »
---
If you're providing care for a loved one who struggles with COPD, you certainly are aware that outdoor air pollutants can exacerbate symptoms. However, did you realize that bad air quality in the home can also be concerning? Cleaning the air in the senior's home can help everyone breathe more easily and be more comfortable.
The tips below from our California senior care experts can help:
No Smoking! Don't smoke or allow others to smoke in your loved one's home. If there is a fireplace in the person's home, be aware that it can also be a source of irritation for those with COPD.
Reduce Chemical Exposure. Household chemicals such as paint and cleaning products can aggravate COPD symptoms, so decrease the use of toxic chemicals and keep lids on cleaning products when not being used. There are also healthier cleaning choices like … Read More »
---