Senior Doctor Visits
---
The statistics are alarming: a recent study conducted by the Annals of Family Medicine uncovered that a typical primary care physician has a "panel" of more than 2,000 patients – those who are under his or her care. Further, the study outlined that such a physician would need to "spend 21.7 hours per day to provide all recommended acute, chronic and preventive care for a panel of 2,500 patients."
It's no wonder that we as patients, not to mention the doctors themselves, feel so rushed and stressed. With the need for so many senior medical appointments, treatments, and procedures due to the many chronic diseases and effects of aging that are prevalent, it's more important than ever to take steps to maximize the time we have with our doctors.
In our previous blog post, we outlined some information and questions to prepare … Read More »
---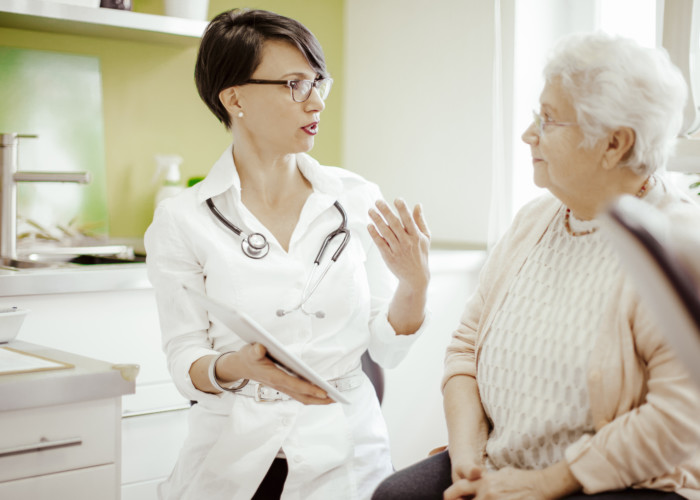 We've all opened the door to the doctor's office and had our hearts sink at the sea of patients waiting to be seen, wondering just how long we'll have to wait, and how much quality time we'll actually get with the doctor once we are seen.
With as many as 87% of seniors diagnosed with at least one chronic health condition, senior doctor visits are a frequent occurrence. And with doctors so busy throughout the year, particularly so during cold and flu season, it's important to take a little time prior to appointments to plan how to best maximize time during healthcare visits.
Hired Hands Homecare's California senior care team offers the following tips to help seniors maximize time with their doctors, to improve overall health and wellbeing and ensure all medical needs are fully addressed:
Prior to Each Appointment
Before your senior loved … Read More »
---