True Teamwork is Magic in Homecare
---
---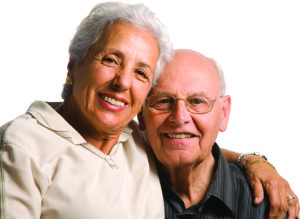 Here is a PRIME example of how Hired Hands Homecare operates day in and day out with our amazing Clients and outstanding Caregivers…
On Jun 16, 2016, at 10:15 AM, Erin Winter <Erin@HiredHandsHomecare.com> wrote:
Hi Linda and Emi,
I just wanted to throw out a huge thank you for doing such a great job with Mr. S.  I spoke with Mrs. S yesterday and she said "Where have you been hiding these ladies?  They were nothing short of perfect, wonderful in every way.  Don loved them and enjoyed his time with them!  I couldn't have asked for more!"  To get feedback like this is such a gift and we so appreciate your hard work and dedication.  Whenever either of you are working with one of our clients, I know they are in the best hands!
Mrs. S has gone through bad experiences with caregivers from other agencies and is always reluctant to go away.  I could hear in her voice that she has a new confidence in her.  You did such a great job that the family  wants to go on another trip in September!  She doesn't have dates yet, but when we have them we will let you know and hopefully it will work into your busy lives!
Thanks a million!
Erin Winter, Vice President of Operations
That was very sweet, thank you! It was a genuine pleasure working with Mr. S., he is an amazing person with a great personality and I felt very comfortable working in their home. Mrs. S. keeps the living spaces very clean, ergonomic and easy to work in, all necessary supplies were very well stocked and they have established a good daily routine that is both efficient and easy to follow to maintain a very high quality of life for Mr. S.   If the opportunity arises to work with them again, I would be more than happy to accept the assignment if my schedule allows. Thank you for letting me be instrumental in giving them a positive caregiver experience. 
Sent from my iPhone
Emi
---
---