What Does a Professional Care Manager Do?
---
---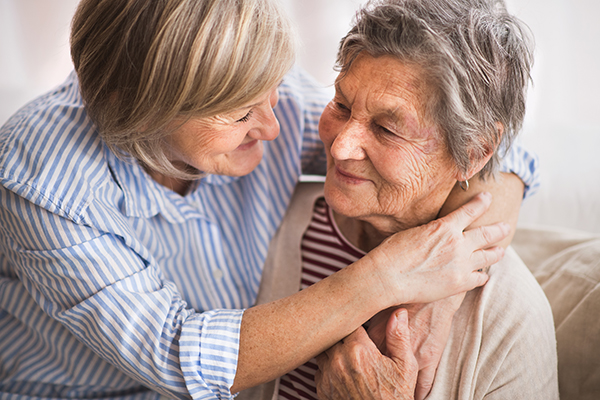 Are you helping to manage a loved one's care? If so, you know that hiring services and managing finances to make living at home a safe and viable solution for relatives can be overwhelming, to put it mildly. Many people who are helping loved ones simply do not know where to seek trusted advice, what questions to ask, or where to find a supportive care advocate. A professional care manager (sometimes called an Aging Life Care Professional) is a great resource for these situations. Professional care managers are experienced and trained to work with families to create and manage a detailed care plan that fits each adult's needs with services such as:
Care planning assessments to determine needs, challenges and eligibility for assistance
Coordination and communication across all medical and any other health care providers
Mediation between siblings or other relatives who are unable to agree on the care plan or provide caregiving assistance for senior loved ones
Liaison for families who live at a distance from their senior family members, reporting back with any adjustments in health status, care needs or financial issues
Client and family education on how best to manage chronic disease care such as Alzheimer's, MS, Parkinson's, diabetes or cardiovascular illnesses
Screening, arranging and ongoing monitoring of in-home help or other services
Information on costs, quality and option of resources, and connecting to specialists
Containing costs by avoiding inappropriate placements, duplication of services, and crisis intervention in order to prevent hospitalizations
Payment for care management services is typically out of pocket. These services are not covered by Medicare or by most private medical insurance policies. However, some services can be billable to long-term care insurance policies.
A professional care manager brings a wealth of expertise and knowledge in care needs, offering guidance, coaching, educational resources, and more. Family caregivers gain much-needed peace of mind from knowing they will have an educated care partner to help them navigate the care journey. And clients gain the enhanced comfort, safety, and independence they need and deserve.
Our care managers have a combined 100+ years of care expertise and are fully equipped to meet even the most complex care challenges faced by a client and his/her family. That's why local families have trusted Hired Hands Homecare since 1994; we are committed to ensuring that adults remain safe and independent in the familiarity of the home and community they love. 
If you're concerned about providing the very best care for a parent or other relative, or are interested in learning more information about how our care management services can help, contact Hired Hands Homecare, the top-rated provider of elderly care in Santa Rosa and surrounding areas, at (866) 940-4343.
---
---