How to Adapt Care Strategies Throughout the Levels of Alzheimer's
---
---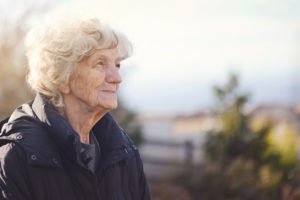 Caring for a senior with Alzheimer's disease can seem like attempting to solve a constantly changing puzzle. Once you determine the solution to one segment, you discover that the picture has changed, and you need to reconsider your plan of action for the next levels of Alzheimer's.
Trying to figure out the puzzle of Alzheimer's care demands continuous education and a group effort, including professionals specifically trained in the numerous facets of Alzheimer's disease support. Hired Hands Homecare provides the following tips, courtesy of the Alzheimer's Association, to help families in establishing care strategies throughout the levels of Alzheimer's:
Early Stages: Family members can best assist a loved one with Alzheimer's through planning together, offering a patient, calm, listening ear and memory prompts when needed. Strategies consist of:

Be a care advocate for your family member, offering emotional assistance and encouragement.
Help plan for the long-term.
Offer memory prompts, establish a daily schedule, and help the person stay healthy and participate in what he or she enjoys.

Middle Stages: Care techniques will be focused on adaptability, patience and day-to-day structure with time for the caregiver's own self-care. Strategies consist of:

Maintain daily routines and structure.
Improve quality of life by doing uncomplicated activities together, like gardening or taking a walk.
Promote as much self-reliance as possible, but be prepared to help when needed.

Later Stages: Compassionate care is focused on preserving the dignity and quality of life for your loved one while maintaining a safe, clean and healthy environment. Tactics can include:

Remain connected and express caring through touch, sound, sight, taste and smell.
Provide support with eating and toileting, and with alleviating body pressure if the individual is bedridden.
Be conscious of unspoken cues such as paleness, swelling, agitation or wincing facial expressions that can identify discomfort.
The most important way to provide care for and support your loved one through the levels of Alzheimer's is by taking care of yourself. Acknowledge that you can't do it all alone, and permit others the opportunity to assist, making sure to take time away frequently to rest and recharge.
Working with a professional home care agency experienced in dementia and Alzheimer's care, such as Hired Hands Homecare, provides for a smoother journey through the process, helping both the care recipient and his or her family caregivers. Contact the senior care professionals of Hired Hands Homecare at (866) 940-4343 for additional information on our specialized Alzheimer's care Santa Rosa, CA and the surrounding areas depend on.
SaveSave
---
---