Add This to Drinking Water to Potentially Fight and Prevent Hypertension
---
---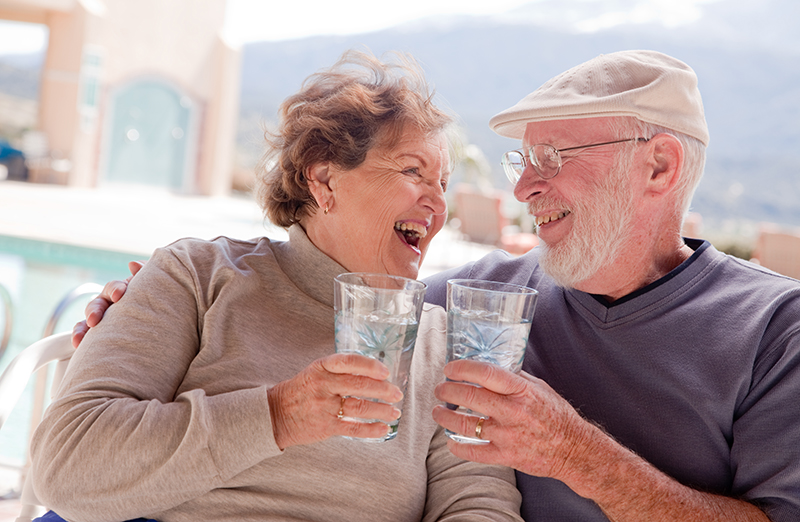 Great news for the more than 116 million Americans who are fighting hypertension – and, for the rest of us who'd like to prevent hypertension. Recent studies shared in the Journal of the American Heart Association link calcium and magnesium to lowered blood pressure, and it might just be as easy as adding a certain combination of minerals to drinking water to benefit the entire population. 
The surprising results of the research uncovered that those who drank salinated water, compared to those who drank fresh water, experienced lower blood pressure levels – believed to have been the result of the positive benefits of calcium and magnesium outweighing the negative effects of the sodium. 
And though the resulting lowered blood pressure readings were small, Dr. Robert M. Carey, professor of medicine at the University of Virginia explains, "I think it's pretty clear from many different studies that a small reduction in blood pressure, done consistently, can have a major impact in reducing cardiovascular disease and stroke." 
Although additional research is needed, this proactive approach could change the way hypertension is currently managed – by preventing it, instead of waiting until it is diagnosed and then making lifestyle changes. It's also important to note that at this time, the Academy of Nutrition and Dietetics does NOT recommend the use of vitamin/mineral supplements for chronic conditions, but instead advises following a nutrition-rich diet to obtain them naturally when possible. 
For those diagnosed with heart disease or any other chronic disease, Hired Hands Homecare can help in a variety of ways with customized in-home care services, such as:
Planning and preparing healthy meals (including picking up groceries)
Encouraging a more active lifestyle and engagement in exercise programs
Offering accompanied transportation to medical appointments
Providing medication reminders
Monitoring for any changes in condition and reporting them immediately
And so much more
Contact Hired Hands Homecare, the top provider of home care assistance in Marin and the surrounding areas, at (866) 940-4343 to find out how we can help a senior you love achieve a healthier way of life!
---
---