After Stroke Care Tips: 4 Ways to Make Staying at Home More Accessible
---
---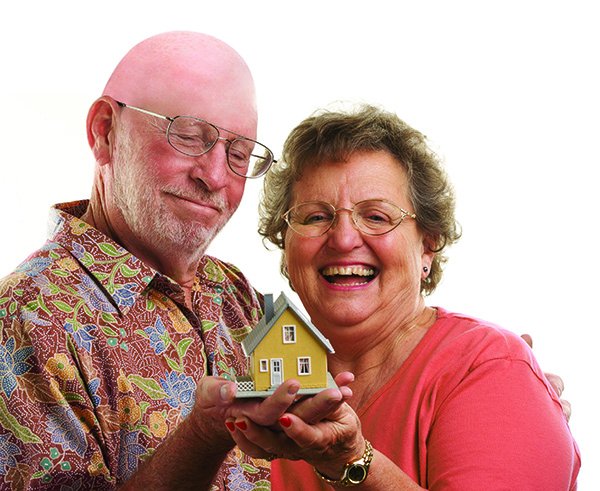 May is designated as Stroke Awareness Month. Were you aware that stroke is one of the leading causes of disability in adults worldwide? When someone you love suffers a stroke, many aspects of life are impacted. Although we can never really be fully prepared for a stroke and the difficulties that arise with after stroke care, it is possible to ensure a safe, comfortable home environment for the stroke survivor to recover. Below are several stroke care tips to make the home more accessible for someone who has experienced a stroke, as shared by the National Stroke Association:
Prevent Falls by Removing Clutter: Be sure pathways to rooms are clear of any clutter and that electrical cords are all safely moved out of the way. Remove loose rugs and runners in halls and stairways. Encourage the stroke survivor to wear non-skid shoes, stay away from slick surfaces, and utilize handrails when going up or down stairs.
Make the Bedroom Safer: Install a light switch close to the bed along with a nightlight or two in the walking area between the bedroom and bathroom. It's also helpful to place a commode near the bed, or utilize disposable pads that can be placed under the sheets. Rearranging clothes and other personal items so they can be more easily accessed will also help greatly in assisting someone who has suffered a stroke to remain as independent as possible.
Modify the Kitchen: Adjust the dining table so it is the correct height for a wheelchair or for a chair with supportive armrests. It's also helpful to mount a mirror above the stove to help see stovetop contents when preparing meals from a seated position, and to make sure there is a cleared space by the stove to set a hot pan, keeping oven mitts nearby. Think about purchasing specialized eating utensils that are designed to assist those who are physically impaired, such as forks and spoons with built-up handles and rocking knives.
Place Bathroom Supplies in Easy Reach: Bathroom items that can be easily reached and are easy to use, including long-handled brushes, soap pumps, squeeze bottles, soap-on-a-rope and a handheld shower head will enhance independence for a stroke survivor during bath or shower time. Grab bars and/or a bench in the tub or shower, along with non-slip flooring strips placed both inside and outside of the tub are great ways to enhance bathroom safety as well. And, for individuals with difficulties in using their hands, an electric toothbrush and razor can make those tasks much easier.
Suffering a stroke can dramatically change someone's life, but it doesn't have to change his or her level of safety and comfort at home. Hired Hands Homecare is aware of the everyday challenges that stroke survivors encounter. Our professional caregivers provide the after stroke care that can help your loved one experience a safer, more independent life at home throughout recovery.
For more recommendations on creating a safer home for your senior loved ones and those with disabilities, contact us online or call us at (866) 940-4343 to request a free in-home assessment and discover how we can help you with the best elder care in Pleasanton and the surrounding areas. To learn more about all of the other areas that we also serve in California, please visit our Locations & Service Area page.
---
---