Family Caregivers
---
Posted on August 10th, by Mark Winter in
Aging
,
Alzheimer's
,
Benefits of Home Care
,
Caregiver Support Tip
,
Caregivers
,
Dementia
,
Family Caregivers
,
Senior Finances
,
Senior Health
,
Senior Safety
.
No Comments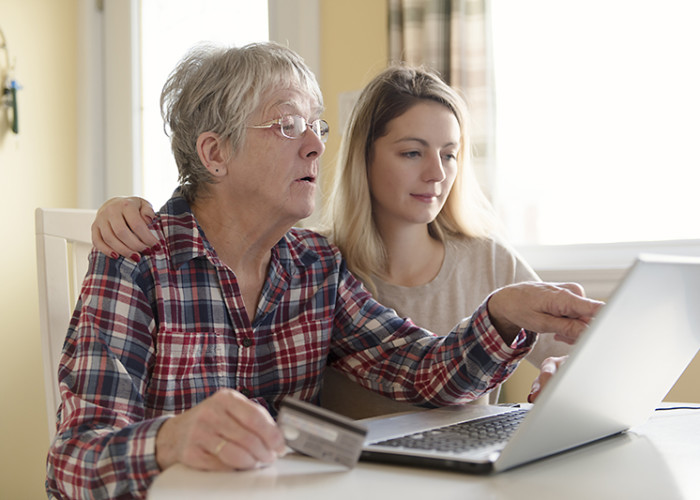 Among the most difficult obstacles for older adults is recognizing the need for help with financial matters. Finances are both extremely personal and a representation of your autonomy, and adult children specifically can often be met with opposition when stepping into this arena when suspecting money management issues with seniors. 
However, for a number of reasons, including the ever-increasing incidence of senior scams and cognitive decline, it's essential to make sure that the financial assets our senior loved ones have acquired through the years are safeguarded, and that bills are paid correctly and on time. It's an issue that needs to be taken care of delicately and with diplomacy. Try these strategies for an easy transition to assisting a loved one with monetary management:
The introductory … Read More »