Family Dynamics: How to Provide Care for a Loved One You Really Don't Like
---
---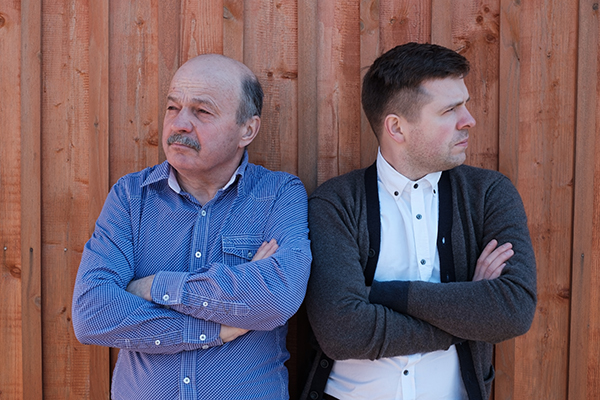 When it comes to caring for a family member, family dynamics can play a big part in the caregiver's outlook. For those who have been brought up by loving parents who provided for all their needs, providing the same standard of care may simply be second nature. But what if you've been scarred by childhood experiences, determined to keep your distance from difficult family members later in life, simply to end up going back to provide assistance for them in a period of need? 
AARP offers some helpful tips for family members who want to conquer old wounds in the interests of providing care:
Set emotional boundaries. It's possible to give compassionate home care while staying emotionally detached. Just imagine looking after the needs of someone you have never met, and attempt to hold that mindset with a difficult member of the family, trying to keep personal feelings and hurts out of the equation while meeting his or her care needs with compassion.

 

Try to separate the past from the present. While your family member may have demonstrated a pattern of causing you anguish in the past, perhaps with indignant outbursts or belittling comments, it's essential to separate that pain from current struggles. For example, someone with Alzheimer's might go through a stage of aggressive behavior, which is a hallmark of this disease, rather than a continuation of parenting mistakes.

 

Modify your expectations. Some family members move into a caregiving role with the aim of changing the course of a relationship, assuming that if they forget about past hurts and give the very best possible care, the family member will be transformed into someone caring, kind and considerate after a lifetime of issues. The reality is, story book endings are few in number. Keeping expectations realistic may help reduce future disappointments.
Most importantly, realize that no one needs to feel "stuck" in taking care of a challenging member of the family. The professional caregiving team at Hired Hands Homecare is fully trained, experienced, and equipped to provide the highly trained and compassionate care that allows family peace of mind. A few of the many ways we can help include:
Personal care assistance, such as with bathing, dressing, and using the toilet
Planning and preparing nutritious meals and snacks
Keeping the home environment clean and tidy
Running errands
Providing transportation to health-related appointments and social outings
Friendly and engaging companionship

 
Reach out to the experts in elderly care in Santa Rosa and nearby communities online or  at (866) 940-4343 for a free in-home assessment and also to discover a senior care solution that will work for your family.
---
---