holiday care
---
The holidays are the perfect time to spend together with family—from the tiniest baby to the family's matriarch, and each person in between! And this holiday season, whether you're getting together for a special meal, a holiday party, or a trip to an exciting destination, it's crucial to be prepared. Consider these holiday ideas for seniors from the Tri Valley home care professionals at Hired Hands Homecare to make any outing safer and more enjoyable for your family.
First, talk through the type of holiday outing that your senior loved one can both enjoy and feel comfortable participating in. Depending on his or her needs and ability level, you could decide on simply going for a leisurely family drive to enjoy viewing holiday light displays, get together in a family member's home to decorate the house, enjoy a holiday performance at … Read More »
---
The holiday season presents a unique chance for you to visit with a senior loved one and spend some good quality time together – something that can be difficult during the rest of the year. Additionally, it is a very good time to be sure that your senior loved one's holiday is safe in addition to being merry. Whether your senior loved one is enjoying the season in your household or his or her own, taking into consideration these holiday safety tips for seniors can assure that everyone's holiday is joyful and bright.
Safe Decorating:
In your loved one's home, or your own if he or she will be spending time there:
Use very simple decorations that don't cause clutter. Always make certain that there is sufficient space to walk.
Keep extension cords out of the way of walking areas to prevent stumbling over … Read More »
---
This holiday season, help yourself to an extra serving of turkey, potatoes, and pumpkin pie, but forego that heaping helping of stress! The best way to ensure all of the holiday to-dos get done, while caring for your senior loved one and keeping your sanity, is to create a plan that enlists the help of family members, friends and neighbors.
While many of us feel uncomfortable requesting help, the other side of the equation is that loved ones truly do want to lend a hand, but often are unsure how. By providing specific tasks to those who want to help, you're allowing them the opportunity to provide meaningful assistance, and giving yourself some much needed stress relief.
Make a holiday task list of everything you have to accomplish (or think you have to accomplish). Include items like:
Sending holiday cards
Buying gifts for co-workers, … Read More »
---
It may be the most wonderful time of the year, but with all of the decorating, shopping, cleaning, gatherings to attend, travel plans to make…it can also be the most stressful time of the year! If you are doing all of these activities while also providing care for a senior loved one, you may find yourself officially overwhelmed.
These days, with nearly everyone cutting back on spending, the holidays have been naturally scaled-back in many ways. However, if you're still finding yourself overscheduled or pressured to shop and entertain, here are a few tips and shortcuts that can help you maintain your sanity, care for your loved one, and have a jolly holiday:
Check in with your body. If you don't feel well, don't say yes to that party invite. Your health is paramount, so make it your priority every time.
Gather in … Read More »
---
For seniors with a lifetime of holiday memories, this time of year can bring about feelings of warm nostalgia, but can also trigger more negative emotions. Loss of loved ones and times gone by, stressful changes to routine, and perhaps confusion and anxiety if there are underlying physical, mental or emotional conditions at play can all lead to a full-blown case of the holiday blues for seniors.
Many seniors also face loneliness. Even if family members live in the same city, adult children often become so busy with their own lives and social obligations that they fail to recognize how much their parents or grandparents look forward to spending time with them during the holidays. Help an older person enjoy the holiday season by following these simple tips:
Stroll down memory lane. Older people whose memories are impaired may have difficulty remembering … Read More »
---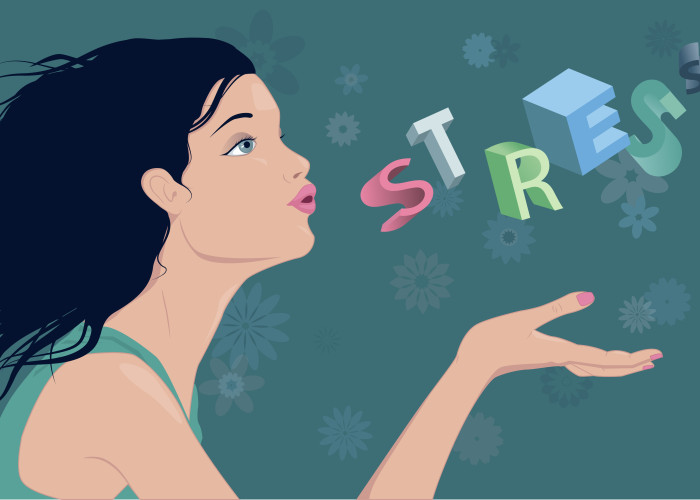 The holiday season can be a whirlwind of fun, celebrating with family and friends, but it can also take a toll on an already overstressed family caregiver. Caring for another person often takes center stage over caring for yourself, but at Hired Hands Homecare in California, we want to provide you with some encouragement to make self-care a priority. After all, a relaxed, healthy caregiver is able to provide a higher quality of care than a frazzled one! Take these five recommendations to heart, and in doing so, help both yourself and those in your care:
Eat a well-balanced diet
When you're stressed out, you may tend to overeat. When you're exhausted, it's easy to resort to whatever is handy; quick snack foods, tea and toast, cheese doodles and soda. You need high quality food to perform well.
Get regular exercise
Exercise is the … Read More »
---