Tips to Safely Dispose of Unused Medications
---
---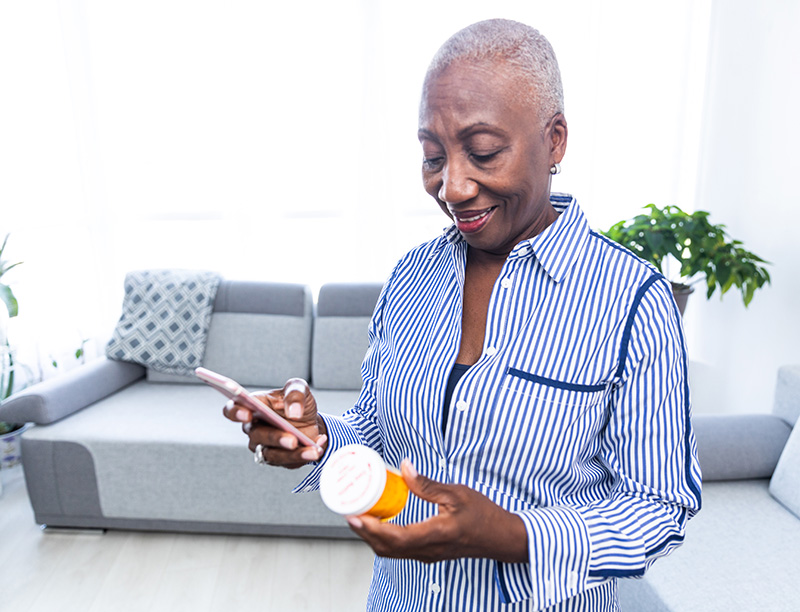 With many older adults taking multiple prescriptions, and with physicians adding and changing dosages and medications to determine the ideal solutions, it's essential to know where to safely dispose of unused medications. There are several options:
Check labels. The medication's label or informational literature might provide instructions on how to properly dispose of the drug. You could also consult the pharmacist for suggestions.
Participate in National Prescription Drug Take Back Day. This is the suggested method to properly dispose of unwanted medications, and is held once a year in locations across the country by the United States Department of Justice Drug Enforcement Administration. Discover the location closest to you as well as the next date for the event here.

 

Exercise caution before flushing medication down the toilet. Flushing medications down the toilet is normally not advised, but there are specific exceptions, discussed in the

 

FDA's Flush List. Medications currently deemed acceptable to flush include:
• Acetaminophen
• Benzhydrocodone
• Buprenorphine
• Diazepam
• Fentanyl
• Hydrocodone
• Hydromorphone
• Meperidine
• Methadone
• Methylphenidate
• Morphine
• Oxycodone
• Oxymorphone
• Sodium Oxybate
• Tapentadol
Conceal when disposing. Many medicines can be discarded with typical garbage, if precautions are taken to restrict animals from unintentionally eating them or from anyone seeking drugs to uncover and take them. The FDA endorses mixing the medications with an undesirable substance – such as coffee grounds or kitty litter – and then placing in a sealed plastic bag before adding to your household garbage bag.

 

Remove identifying information. Make certain to scratch out and/or shred any private information to guard the senior's identity in order to protect against someone who is unauthorized from locating the pill container and acquiring a refill of the prescribed medication.

 
For more help with medications, including medication reminders to make sure seniors take prescription medications just as directed by the doctor, contact the aging care experts at Hired Hands Home Care, providers of top-rated senior home care in Pleasanton and nearby areas. We are also available to help with a wide selection of aging care needs in the home that improve overall wellbeing for older adults, such as:
Assistance with hygiene and personal care needs
Meal planning and preparation
Light housework
Companionship to engage in enjoyable activities and conversations
Transportation and accompaniment to medical appointments and outings
Running errands, such as picking up groceries and prescriptions
And a lot more
Email or call us at (866) 940-4343 to let us know more about the challenges your loved one is facing, and also to request a free in-home consultation to allow us to share more about how our award-winning elder care in Pleasanton and nearby areas can help.
---
---