4 Ways to Boost Resilience in Older Adults
---
---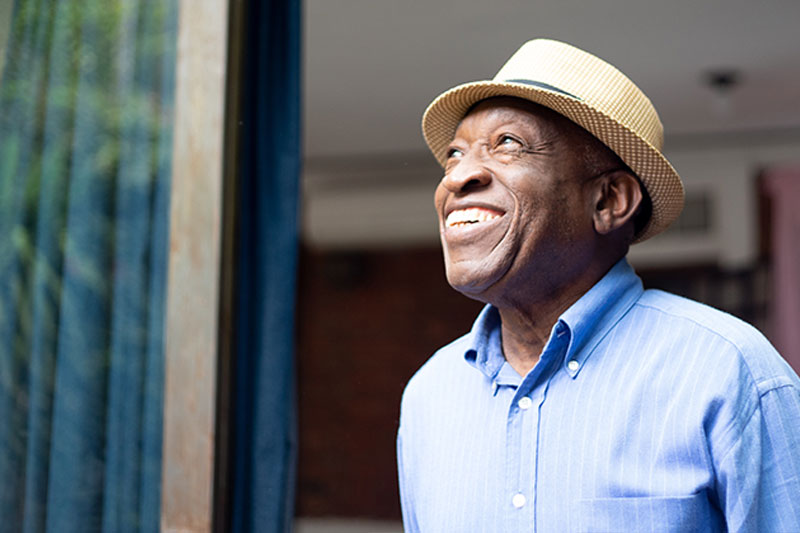 Did you ever encounter someone so inspiring that it completely changed your viewpoint on life? It might lead you to pause and wonder what it is about that person that supplies them with the drive and strength to stand out from the crowd. This type of resilience in older adults is especially encouraging, showing us that whatever comes our way, at whatever age, life is beautiful, rich, and fulfilling.
At the Robert N. Butler Columbia Aging Center at Columbia University, research workers decided to examine this further with their "Exceeding Expectations" project. They followed 20 elderly New Yorkers from diversified backgrounds and cultures for a two-year time period. Here is what they learned about the resiliency of these extraordinary individuals.
They never let their obstacles define them. One example is Jacquie Murdock, an 87-year-old previous professional dancer and current fashionista – which is how everyone recognizes her – who also happens to be blind and a cancer survivor. Dorian Block, director of the project, points out, "Some people live with health and other challenges as the main plot of their lives. For so many other people, it's just the background."
They understand that financial success isn't connected to joy. The study revealed that the seniors' authentic joy came from origins that had nothing to do with income levels: singing in a community choir, sharing laughter, visiting with friends and family.
They understand the lonesomeness that can accompany getting older. Aging and loneliness are a prevalent pairing, for a variety of reasons – health diagnoses that obstruct the ability to go out and visit as often as they would like, neighborhood friends who relocate to care facilities, and social isolation. Confronting loneliness head-on paves the way to problem-solving, discovering creative solutions to nurture socialization opportunities.
They face the reality of their mortality. Surprisingly, almost every older adult in the project felt comfortable discussing their own eventual demise and expressed no fear of the inevitable. They're thankful for the full lives they have had so far and for every single day they continue to live and thrive.
We are grateful for the life lessons we are honored to learn each day as we witness the incredible resilience in the older adults in our care! Let us know if a senior in your life could benefit from one of our caregivers; we love getting to know our area's older adults, to hear their stories, and to provide them with the assistance and care they deserve.
Reach out to us at your convenience at (866) 940-4343 to learn more about our customized home care solutions for older adults and to schedule a free consultation, right in the comfort of your home. We're pleased to serve older adults throughout Napa, Sausalito, Walnut Creek, and the surrounding areas.
---
---