Senior Loneliness
---
Posted on April 27th, by Mark Winter in
Aging
,
Benefits of Home Care
,
Care Manager
,
Caregiver Support Tip
,
Chronic Conditions
,
Companion Care Services
,
Depression in Seniors
,
End of Life Care
,
Homecare
,
Hospice Assistance
,
Senior Health
,
Senior Independence
,
Senior Loneliness
,
Senior Transitions
.
No Comments
Sharing what's on our hearts with those we love is never more important than when someone is nearing the end of life. There are often unspoken sentiments and unresolved issues that, once verbalized, can bring peace and a deeper connection with our loved ones in their final days. 
As Dr. Jessica Zitter, physician in critical and palliative care medicine at Highland Hospital in Oakland, CA explains, "Those are opportunities for people to take stock and say, 'I want to be more intentional about how I want to relate to people in my life.' Death should really be seen as the last opportunity that you have to make amends and clean things up before you're in the next world, wherever that may be."
Read More »
---
Posted on April 20th, by Mark Winter in
Aging
,
Alzheimer's
,
Depression in Seniors
,
Family Caregivers
,
Health
,
North Bay Home Care
,
Pleasanton Senior Care
,
Senior Health
,
Senior Independence
,
Senior Loneliness
,
Senior Nutrition
,
Senior Safety
.
No Comments
Think of a typical day in the life of a senior loved one. Hopefully it provides several positive and enriching experiences: enjoying breakfast, engaging in a fun hobby or interest, visiting with a friend or family member, watching a favorite TV show. Nevertheless, there's a difference between positivity and purpose and meaning for seniors; and the need for a life rich with significance and purpose is starting to become more evident, particularly in the life of aging parents.
Viktor Frankl , world-renowned psychiatrist and survivor of the Holocaust, shares poignantly, "What matters is not the meaning in life in general, but rather the specific meaning of a person's life at a given moment."
For people whose identity has been focused on a career and raising … Read More »
---
Of all the impacts of Alzheimer's disease, one of the most alarming is the individual's tendency for wandering and the potential dangers that may develop if the senior becomes confused or lost. Wandering in dementia can occur any time the older adult is:
Scared, confused, or overwhelmed
Trying to find someone or something
Bored
Trying to maintain a familiar past routine (such as going to work or shopping)
Tending to a simple need (such as searching for a drink of water or going to the bathroom)
The aim is twofold; to help keep your loved one secure, and also to be certain that his/her needs are satisfied to attempt to stop the want to wander to begin with. Consider the following safety measures if your … Read More »
---
The days when extended families lived together on neighboring plots of land are, unfortunately, a thing of the past in many cases. With loved ones spread apart, it's not always possible to provide the caring, hands-on care and support that older family members often need, especially when a chronic health condition – like Parkinson's disease – creates additional concerns. 
Yet even from a distance, there are still plenty of ways to assist. The Michael J. Fox Foundation offers these tips on how to help someone with Parkinson's from afar:
Get organized. Take and keep detailed notes about medications being taken, treatments, emergency contacts, and other aspects of the person's care needs. A digital version of this … Read More »
---
Have you ever woken up and said, "It's definitely going to be one of those days!" Maybe your alarm didn't go off, the hot water heater decided to stop working, and the dog chewed up one of your favorite shoes overnight. Now consider if each day were "one of those days!" For someone living with pain or chronic illness (and that is the majority of the older adult population), routine struggles and challenges may be a given. 
However, there are several steps that the elderly can take to discover and maintain a life of joy, even in the face of chronic illness. For instance:
Follow passions. Discovering purpose and meaning in every day is essential – and achievable. Many older adults … Read More »
---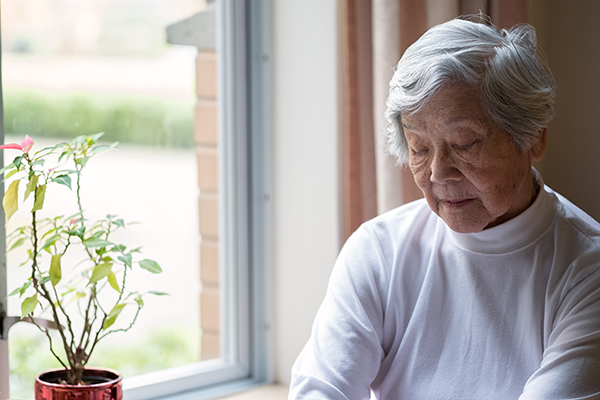 With over 328 million people residing in the U.S. alone, it is hard to believe that senior loneliness would be so prevalent. And yet of the number of older adults living alone, more than 60% of them report being chronically lonely. 
---