What You Don't Know About In Home Care Services
---
Posted on April 11th, by Mark Winter in
Aging
,
Alzheimer's
,
Benefits of Home Care
,
Caregivers
,
Health
,
Home Care Staff
,
Homecare
,
Pleasanton Senior Care
,
Senior Health
,
Senior Independence
.
No Comments
---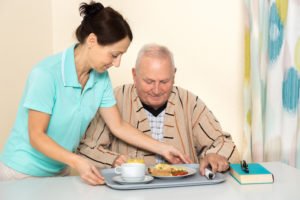 In our last blog post, we outlined the advantages of utilizing a professional home care agency to provide the highest quality and safest level of California home care. But we regularly receive inquiries on exactly what kinds of home care services in Pleasanton and the surrounding area are available to help older adults remain safe and thriving at home. If you've determined it's time to search for in-home help for a senior family member, there are a variety of customized in home care services available. These options can help you figure out the specific type of help your loved one really needs:
Housekeeping: Household tasks can become challenging for older adults to manage. Housekeeping services performed on a daily, weekly, bi-weekly or monthly basis, covering tasks like vacuuming, doing dishes, laundry, changing beds, dusting, preparing meals, and more can lessen stress and enhance health and quality of life for older adults.
Companionship: Oftentimes, a senior who lives alone feels isolated and lacks social stimulation. Older adults can benefit from having a companion caregiver for several hours each day to interact in fun activities together or simply to spend time with and share friendly conversation. Companionship care includes help for those who live alone, but will provide a safety net for those who are experiencing confusion or have memory loss, permitting family members to take a break and know their loved one is receiving the best care.
Personal Care: Discreet, respectful assistance is needed for many older adults to safely bathe, use the toilet, and get dressed. Personal care services also cover help with eating, walking, transferring from bed to chair, and supplying medication reminders.
Overnight Care: For older adults who wake during the night, an overnight caregiver on hand can provide needed assistance with getting out of bed to use the toilet during the night, to provide conversation and calming activities to help with falling back to sleep, and with specific nighttime requirements for seniors with Alzheimer's disease who are experiencing sundowning.
Transportation: Escorted transportation services are ideal for seniors who no longer drive, providing the chance to get out and enjoy activities, classes, and events in the community, shopping, medical appointments, visits with family and friends, etc.
Geriatric Care Management: Geriatric care management services supply extra help with ongoing home management that falls outside of the services of a direct   care provider, such as transferring into another living arrangement and the closing up of a household.
With an in-home care consultation, provided at no cost, the caregivers at Hired Hands Homecare can help you determine what in home care services will best benefit your senior loved one, helping him or her to remain in the comfort of home safely with as little or as much support as required. Call us at (866) 940-4343 or contact us online to learn more about out in home care services in Pleasanton and the surrounding area.
SaveSave
---
---