Ensure Senior Safety by Asking These Questions when Hiring a Caregiver
---
---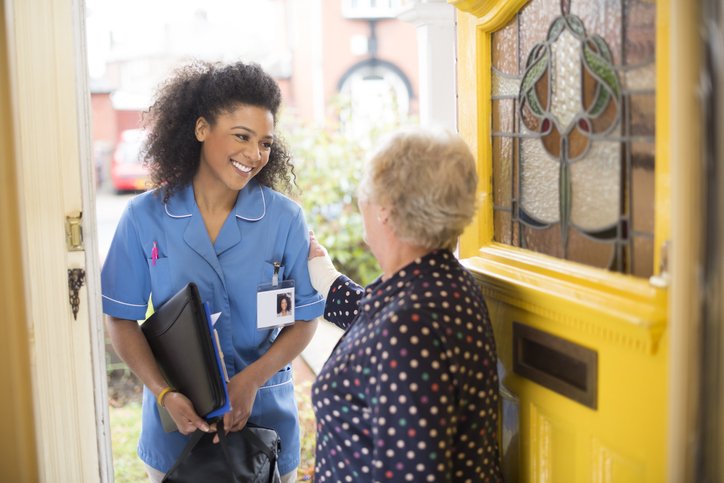 Let's be honest; inviting an individual who is basically a stranger into a senior loved one's home to help with care needs can be nerve-wracking. The top priority is ensuring senior safety for your loved one, of course, but determining whether a caregiver meets that criteria isn't easy.
At Hired Hands Homecare, the provider of the most trusted San Rafael home care and senior care in the surrounding areas, we understand that finding an appropriate and trustworthy caregiver that you and the senior you love will feel comfortable with is not a decision to be taken lightly. To help in your care journey, we've compiled the following questions you can ask to make sure you're hiring just the right person.
Are your agency's caregivers employees of the agency, or are they independent contractors? Hiring an in-home caregiver through a home care agency that employs caregivers provides added security measures, such as caregiver screening, supervision, and monitoring. This also relieves family members of being considered the caregiver's employer – a fact that many families are unaware of, meaning they are responsible for mandated taxes and withholdings for a caregiver obtained through an independent hire.
Are your agency and your caregivers who will come into my loved one's home bonded and insured? An agency that is bonded and insured and its caregivers will ensure protection for the senior herself as well as her belongings. 
Is your agency a member of any professional care organizations? Agencies who are members of industry organizations and affiliates, such as Home Care Pulse, are going the extra mile to obtain the resources, education, and training needed to provide the highest level of care possible. 
Do you perform criminal background checks and other types of screening on your caregivers? Confirm that a thorough screening process is in place, to include verifying employee qualifications, background checks for criminal history, drug screenings, reference checks, and driving record checks.
Do you provide caregiver oversight? It is advisable to choose an agency that supervises and monitors all of their caregivers to add an extra layer of security to the care provided.
When you partner with Hired Hands Homecare for your senior care needs, the answers you receive to these questions will put your mind at ease. We employ all of our caregivers, are fully bonded and insured, and have a meticulous screening process and rigorous hiring requirements in place. Our final check is asking ourselves: Would we want this individual caring for one of our senior family members? Only when the answer is a resounding YES do we invite that person to join our elite caregiving team.
To learn more senior safety tips to ensure the wellbeing of an older adult you know who is in need of care, or to arrange for an in-home consultation to get answers to all of your questions, call us any time at (866) 940-4343.
We're honored to have the reputation of providing the best San Rafael home care and senior care in the surrounding areas, and are always on hand to help relieve the stress and concerns that are common when considering in-home care solutions. Contact us to take the first step in enhancing senior safety for someone you love!
---
---