How Care for Diabetes in Seniors Is Different
---
---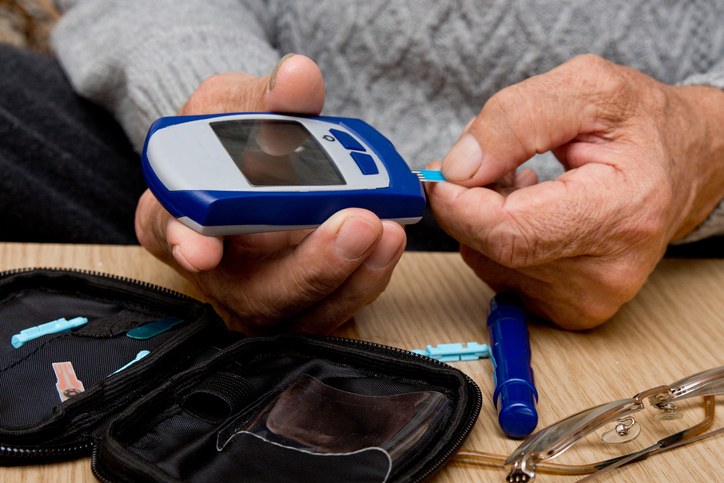 Diabetes is a complex condition, and managing it effectively can be challenging regardless of age. And although it seems intuitive to know the importance of managing blood glucose levels, there's actually so much more to it than that, especially when caring for diabetes in seniors. 
Improperly managed diabetes can cause a variety of serious health problems for all diabetics. Blood sugar levels that are too elevated can lead to serious damage to major organs, including the eyes, kidneys, blood vessels, heart, and brain. And when glucose levels fall too low, a different set of problems can occur: dizziness, falls, unclear thinking, a rapid heartbeat, and even loss of consciousness if left untreated.
However, there is a distinct difference recommended in the approach to be taken for senior diabetics than for their younger counterparts. For example, hypoglycemia (low glucose levels) can cause immediate risks for seniors – fractures from falls that can reduce independence and quality of life – while younger diabetics are faced with more longer-term complications. And the frequent treatment plan necessary to achieve and maintain proper blood glucose levels can lead to a higher degree of stress for senior diabetics.
In many instances, the ultimate diabetic management goal for seniors is to strive for the best possible level of control while preventing the damaging effects of hypoglycemia. And as with managing any chronic health condition, care needs to be highly customized to meet the specific needs of each person. A senior's doctor is the best person to recommend the most appropriate course of action for his/her particular circumstances.
For more resources to help with improving diabetes care for seniors, or for the hands-on help of a highly skilled in-home caregiver to make life better for someone you love with diabetes, contact Hired Hands Homecare, the top provider of home care assistance in Kentfield and the surrounding areas, at (866) 940-4343.
---
---