Diabetes
---
Posted on January 19th, by Mark Winter in
Aging
,
Alzheimer's
,
Arthritis
,
Care Manager
,
Caregiver Support Tip
,
Diabetes
,
Prescription Medicines
,
Senior Health
,
Senior Medical Care
,
Senior Safety
.
No Comments
The latest Alzheimer's statistics are sobering. The disease is now the 6th leading cause of death, rising above both breast cancer and prostate cancer combined. And though deaths from many other chronic conditions, like cardiovascular disease, are decreasing, those from Alzheimer's have increased upwards of 100%. The toll the illness takes on family caregivers is likewise shocking, with more than 16 million Americans delivering over 18 billion hours of care for a senior loved one with Alzheimer's disease.
Though we've yet to find an end to Alzheimer's disease, there are two top medications for Alzheimer's that can help minimize some of the more predominant symptoms. If your senior loved one has been diagnosed with Alzheimer's, there are a couple of options the doctor may … Read More »
---
Diabetes is a complex condition, and managing it effectively can be challenging regardless of age. And although it seems intuitive to know the importance of managing blood glucose levels, there's actually so much more to it than that, especially when caring for diabetes in seniors. 
---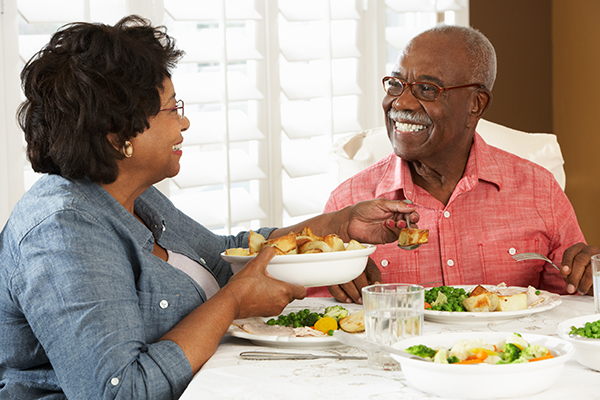 The latest guidelines from the Endocrine Society concerning diabetes management and the elderly are unexpected, to say the least: lower blood sugar isn't always best. And for individuals who've been maintaining a routine of finger pricks, insulin injections, and keeping careful track of food intake, this alteration may be a bit hard to swallow.
Known as de-intensification, geriatricians are now often taking the strategy with older adults that the benefits to be attained by aiming for rigid blood sugar control are not outweighing the health risks inherent with aging and illness. When A1c and blood sugar levels are held at low levels in the elderly, for instance, it may possibly result in an increased frequency of hypoglycemia and also kidney failure.
With up to one in … Read More »
---
Thursday, January 31, 2019
4:00 – 7:00 pm
Valley Memorial Park – Novato
650 Bugeia Lane (off Atherton Ave.)
FREE EVENT!
---
Diabetics know that living with diabetes is an ongoing struggle, and constant diabetes self-care can at times feel relentless and unending. To overcome the fatigue and avoid diabetes burnout, sometimes all it takes is a little helping hand.
For instance, partnering with Hired Hands Homecare, the home care company North Bay, CA families trust, helps diabetes patients with medication reminders, healthy meal planning and preparation, personal hygiene needs, and even housework and running errands. Additionally, implementing the following tips will go a long way towards improving your outlook and reducing the chance of diabetes burnout:
Exercise regularly. You're better equipped to overcome stress when physically fit.
Stop smoking.
Reduce alcohol and caffeine intake.
Set reasonable goals and expectations.
Get sufficient sleep. Your body needs quality rest time … Read More »
---
Checking glucose levels, monitoring blood pressure and monitoring food intake—these are just a few of the daily activities known all too well by diabetics.
Effective diabetes care requires consistent, ongoing care management—realizing that ignoring diabetes can result in serious health complications such as heart disease, high blood pressure and even diabetic coma. Thankfully, there are steps diabetics can take to alleviate the stress of diabetes care and remain hopeful and healthy.
 Most importantly, identify barriers to care. Barriers to diabetes care management can include:
Requiring additional information and education on proper diabetic care
Avoiding circumstances that might disrupt the diabetes care schedule
Overcoming excuses related to getting more exercise
Eating habits that could be driven by emotions instead of actual hunger
Depression or other emotional problems
 Accept … Read More »
---
Let's get serious and take a hard look at the statistics: as many as 29 million Americans are currently diagnosed with diabetes—over 9 percent of the entire population.
Diabetes is more rampant in the United States than ever before, and providing care for a loved one impacted by diabetes symptoms is an everyday event. While each person's experience with the disease is unique, there are certain diabetes symptoms that can crop up with little to no warning, requiring that diabetics and their care providers alike be on the lookout each and every day.
Following are just a few important examples from the American Diabetes Association of diabetes symptoms to watch for on a routine basis:
Overwhelming fatigue
Blurred vision
Cuts and/or bruises that are slow to heal
Reduced weight – even when … Read More »
---
As many as 25% of all adults over the age of 60 are currently living with diabetes – a  demanding disease that should never go untreated and that requires careful, ongoing management. If neglected, diabetes can lead to heart disease, stroke, kidney disease, blindness, and even amputation.
Managing diabetes is an everyday occurrence, and there will be certain days that you naturally will feel better than others. Contact us online or call us at (866) 940-4343 to learn how we can help you keep your loved one's diabetes under control.
Yet, there are some particular diabetes effects that should never be ignored, and that call for the immediate attention of a physician: 
Urinating frequently
Feeling extremely hungry or thirsty
Feelings similar to drunkenness
Unusual behaviors, which may also indicate low … Read More »
---
It's a fact…diabetes is the leading cause of kidney failure. Startlingly, upwards of 40 percent of individuals with diabetes will also ultimately develop chronic kidney disease.
How are diabetes and kidney disease related?
The purpose of our kidneys is to balance chemicals in the body, control blood pressure and keep our bones healthy, as well as remove waste and extra fluid from the blood. The kidneys' filters are comprised of tiny blood vessels (called glomeruli), which can be damaged by high blood sugar levels, which in turn can lead to diabetic kidney disease. After the kidneys are damaged in this way, they can't be repaired, and if not treated early, can progress further to kidney failure.
Is it possible to tell if the kidneys are being damaged?
Unfortunately, signs of kidney damage are not noticeable until after kidney … Read More »
---