Hospice Care Brings Peace and Quality of Life to Patients
---
---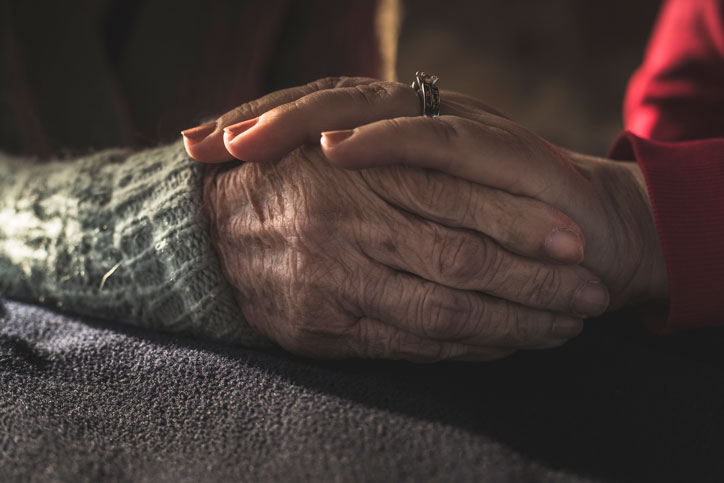 Determining when to shift focus from proactive cure attempts to hospice care can be difficult for the loved ones of someone diagnosed with a life-limiting condition. Understanding what hospice care is and the benefits it provides is a crucial first step. Hospice care offers supportive social, emotional, and spiritual services to the terminally ill and their families, primarily in the patient's home.
Hospice is typically recommended when:
The senior's physician does not believe there is a viable treatment option available.

The prognosis is six months or less to live.

The patient is enduring treatment that is neither life-prolonging nor enhancing quality of life just to avoid addressing the unpleasant facts with family and loved ones.

Family and loved ones are postponing a discussion about end of life because of a fear that the patient will think they have given up.
With hospice care, patients can remain at home and live their lives as fully as possible to the last day of life. They are not at home to die; they are home to live until they die. Hospice will help guide the way.
All too often, a person is referred to hospice only when he or she has two to three days left to live. However, because this is usually the time when symptoms are at their worst, comfort, support, and optimal symptom relief are not attained. Additionally, waiting to refer to hospice until the patient's very last days can make it difficult for the patient or family to build any kind of trust and rapport with the hospice team members. Early referrals allow hospice staff time to work with patients and families to deal with the dying process.
Conversations about hospice care should begin with the following in mind:
If you feel the patient may have a year or less to live, it is time to start discussing hospice care with him or her.

When tests, procedures and hospitalizations are not able to prolong or improve the quality of life, an informed choice can make a difference.

Family members and terminally ill patients often struggle to initiate discussions about death, which can delay hospice care.

H

owever, discussing the reality in frank terms often comes as a tremendous relief to the person who's dying.
Hospice is an approach to care designed to provide for the reduction or elimination of pain and other troubling symptoms, rather than treatment aimed at a cure. It focuses on quality of life when quantity of life is limited, and brings relief and peace of mind to those receiving care. To learn more about how Hired Hands Homecare can help with compassionate end-of-life care that supports both seniors and their loved ones, email or call us at (866) 940-4343 any time to learn about our top-rated hospice care in Santa Rosa, CA and the surrounding communities.
---
---