Hospice Assistance
---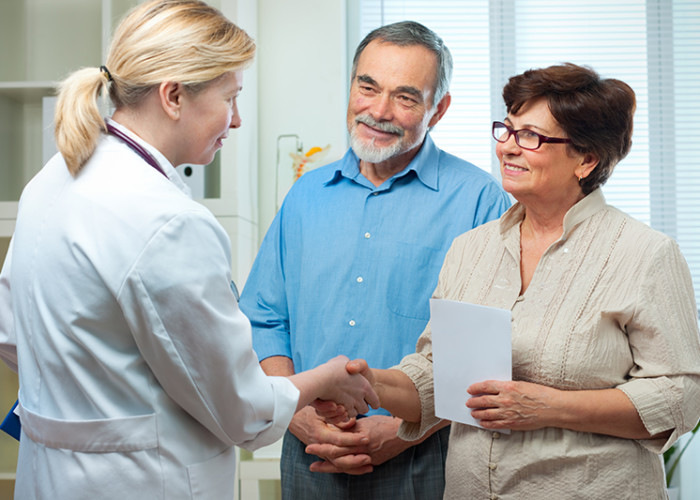 Of the many responsibilities a family caregiver faces, perhaps one of the more difficult is managing health concerns and knowing what questions to ask the Dr. as your parent's caregiver. The National Council on Aging estimates that approximately three quarters of all seniors are clinically determined to have at least two chronic illnesses, and are seeing on average of four medical specialists. 
Hired Hands Homecare, offering in-home care in Napa, CA and the surrounding communities, offers these simple tips to communicate effectively with those on the senior's medical team:
Are all of the medications essential? With most older adults taking many medications, you'll need to keep an in-depth list and review occasionally with the doctor along with the pharmacist, each of whom should be able to make … Read More »
---
We often educate on the importance of not delaying a hospice referral because we believe an earlier referral allows the patient and his or her family to better prepare mentally and spiritually for the end of the patient's life. Yet a common misconception that hospice care is merely symptom management often leads to a later referral. In fact, hospice care involves many additional benefits to provide comfort:
Provides assistance in obtaining appropriate equipment and medications
Empowers families to take care of their loved one in the comfort of home
Helps alleviate the fear that often occurs for patients and their families
Helps a spouse with Social Security issues, financial issues, and long-term care questions
Addresses family dynamics and spirituality concerns (if any exist)
Hospice is not about dying, but about quality of life … Read More »
---
Determining when to shift focus from proactive cure attempts to hospice care can be difficult for the loved ones of someone diagnosed with a life-limiting condition. Understanding what hospice care is and the benefits it provides is a crucial first step. Hospice care offers supportive social, emotional, and spiritual services to the terminally ill and their families, primarily in the patient's home.
Hospice is typically recommended when:
The senior's physician does not believe there is a viable treatment option available.
The prognosis is six months or less to live.
The patient is enduring treatment that is neither life-prolonging nor enhancing quality of life just to avoid addressing the unpleasant facts with family and loved ones.
Family and loved ones are postponing a discussion about end of life because of a … Read More »
---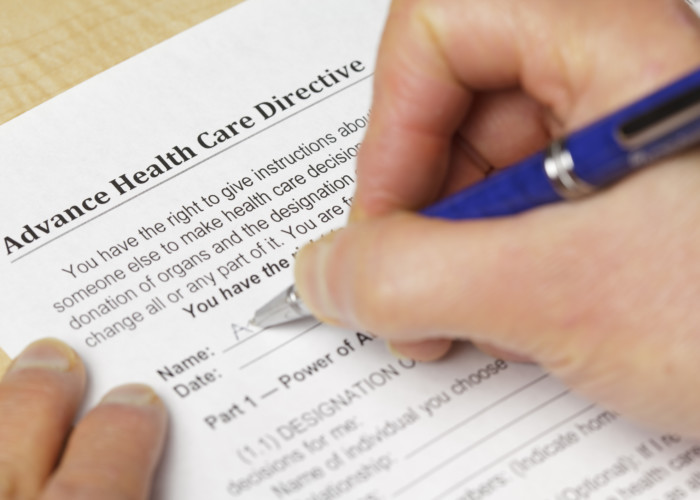 Life is unpredictable. And although an advance health care directive can be easy enough to put off, planning end-of-life choices now can help provide peace of mind that your standards and wishes about your health care will be listened to in the future. Additionally, it will ease the responsibility of decision-making on your family members.
Advance directives typically include these documents:
Living will. This written, legal document outlines the kinds of health care procedures and life-sustaining measures a patient would or would not like, such as mechanical breathing (respiration and ventilation), tube feeding or resuscitation.
Health care power of attorney (POA). The health care POA is a legal document that identifies an individual to make health care decisions on the patient's behalf if the patient … Read More »
---
Posted on November 7th, by Mark Winter in
Aging
,
Alzheimer's
,
Cancer
,
Caregivers
,
Companion Care Services
,
Dementia
,
Family Caregivers
,
Health
,
Hospice Assistance
,
Respite Care
,
Senior Health
,
Senior Independence
,
Senior Transitions
.
No Comments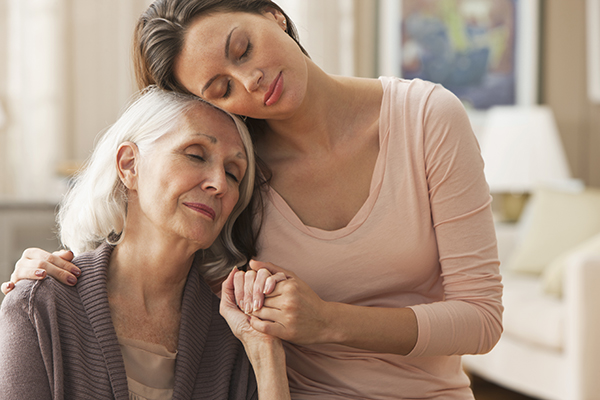 In Isaac Asimov's opinion, "The easiest way to solve a problem is to deny it exists." It's a standard feeling for many family caregivers when their loved one is faced with a chronic disease diagnosis, such as dementia. Even though this can instill some measure of comfort in thinking that life can carry on like it always has, if only we don't acknowledge this new reality, the truth is that acknowledgement is extremely important in order to get the necessary support.
It is understandable for a family member to wish to deliver all of the care a senior loved one needs. Nevertheless, frequently in the crux of denial are feelings of guilt, helplessness, and in some cases incompetence in the ability to "fix things." And you will … Read More »
---
When someone you love has been diagnosed with a life-limiting illness, it might seem as though the best course of action is to talk about anything and everything BUT the illness and diagnosis, to ensure a positive, upbeat atmosphere and boost the person's spirits. Yet although it is most certainly a good idea to offer a bright spot in the person's life by staying optimistic, it's just as important to provide the individual with ample opportunities to talk through any thoughts, feelings, and fears.
To take it a step further, providing the hospice patient with the opportunity to talk through end-of-life concerns can help lift a tremendous burden. So what's the best approach to let your loved one know you're available to share in these kinds of difficult … Read More »
---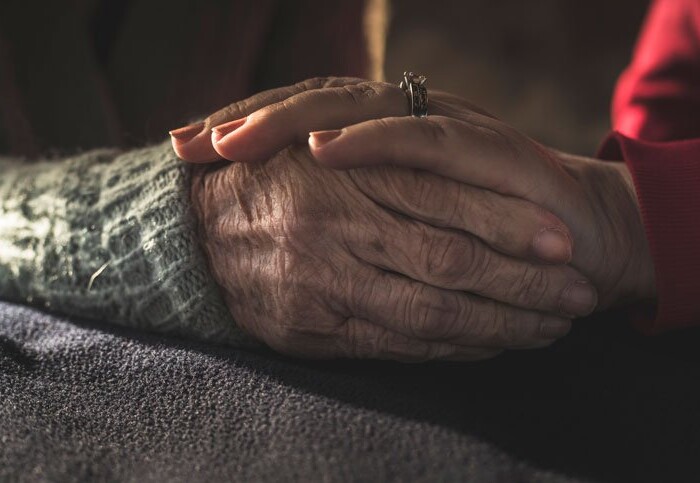 When a family member enters into hospice care, it's, understandably, a challenging and emotionally charged time for the individual's loved ones, and raises a variety of questions. What exactly does hospice care entail? Who provides this type of care for your loved one? Should the person be in the hospital, or can hospice care be provided at home? Following are some essential facts about hospice care from the providers of hospice care Pleasanton, CA families trust the most at Hired Hands Homecare.
Hospice care is about helping individuals experience the highest quality of life possible each day, with comfort and support provided to both the person receiving hospice care and his or her family members.
The hospice team is comprised of nurses, social workers, chaplains, home health care aides, and bereavement … Read More »
---
Posted on January 30th, by Mark Winter in
Aging
,
Alzheimer's
,
Caregivers
,
Dementia
,
Home Care Staff
,
Homecare
,
Hospice Assistance
,
Marin
,
Napa
,
Napa Home Care Planning
,
Senior Health
.
No Comments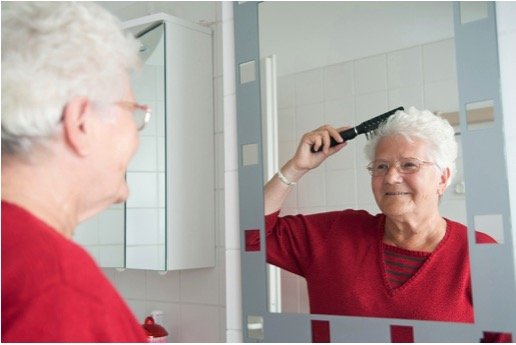 Hand it to the health care industry to come up with yet another couple of acronyms to add to their extensive list – ADLs and IADLs. These are prevalent terms in the healthcare field used to describe the routine self-care activities that an individual engages in on a regular basis to stay independent and healthy. It is also common for these acronyms to appear in conversations if you are looking for in-home care options for an older person, or if you are researching the cost of long-term senior care for yourself or someone you know.
---
I just got off the phone with the family of one of our clients, Sylvia B, who passed away this past Saturday. They were overwhelmed by the quality of home care service we provided to Sylvia in her final days. The daughter said she had no idea people like this still exist in the world. "What beautiful blessing!" They asked me to extend their sincere and heartfelt gratitude to: Yoanne, Aisha, Maude, Jane, Mirna, Diana, Marcelina, Emily, and Phoenix for all the work you did to ease the pain, create security, and ease the anxiety for Sylvia. The family said you are all angels. They remembered each of your names specifically.
Thank you for making such a significant impact during such a difficult time.
---
April 16, 2014 was National Healthcare Decisions Day and I was fortunate enough to take part in an amazing event at the Kaiser Center in Oakland. In collaboration with several passionate volunteers and exhibitors from local hospices and healthcare industries, we broke down some of the stigmas and got to talking. Hundreds of people from all walks of life attended; many, sitting down to have The Conversation and complete their Advanced Healthcare Directive.
In our culture, it is taboo to discuss death; it is unsavory to discuss medical care; it is uncomfortable to talk with your friends and family about your wishes should you not be able to speak or act for yourself. But, it is a conversation that has the power to assure that all are put at ease should a serious illness or injury occur. Why aren't we having … Read More »
---