How to Care for Someone With a Progressive Disease
---
Posted on September 7th, by Mark Winter in
Aging
,
Alzheimer's
,
Benefits of Home Care
,
Care Manager
,
Caregiver Support Tip
,
Caregivers
,
Dementia
,
End of Life Care
,
Family Caregivers
,
Progressive Disease
,
Respite Care
,
Senior Health
,
Senior Safety
.
No Comments
---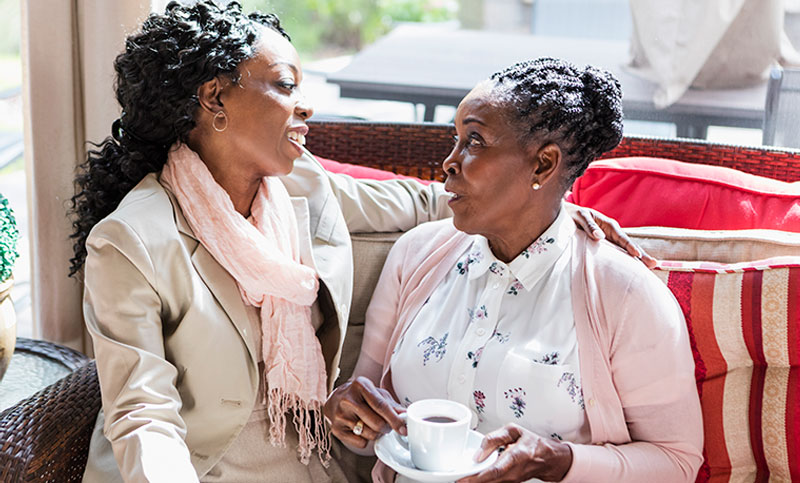 It might have been expected, or perhaps broadsided you without warning. Mom has just received the official diagnosis for a progressive disease that is likely to make independent life difficult. While there are a number of uncertainties, one thing is for sure: she is adamant about remaining at home – meaning you'll have to learn how to care for someone with a progressive disease.
Welcome to the world of family caregiving! If you're feeling a bit overwhelmed with what can be expected next, these recommendations will help.
Discover as much as you're able to about the disease. The older adult's doctor can provide you with resources and educational materials to help you know what to anticipate and to gain confidence in your caregiving role.
Prioritize organization. Create a binder to save important paperwork: test results, prescription details, contact information for doctors' offices and also the pharmacy, and any other essential medical information. Start a journal to help keep track of any changes in condition or concerns that arise, as well as the details surrounding those changes.
Put aside past hurts. A new diagnosis may cause old family dynamics to resurface. If unsettled issues are interfering with your ability to provide the best care, seek the support of a professional counselor to work through them.
Establish boundaries together. Talk with the older adult about how much and what kind of help could be beneficial. It's normal to want to step in and take control, however it's necessary for the senior to maintain as much control and independence as possible.
Take proper care of yourself, too. Your own health and wellness are equally important. And, the level of care you provide may be compromised if for example, your own needs are not being met. Prioritize and designate time daily for self-care by seeking out and accepting help from others.
What if You Continue to Feel Overwhelmed?
It's vital to be aware of the chance for caregiver burnout and depression, and to take steps immediately should you begin to experience red flags including:
Increased anxiety, agitation, and irritability

Withdrawing from social interactions

Less interest in once-enjoyed hobbies

Resentment

Loss of appetite

Difficulties with falling or staying asleep

Difficulty with concentration and focus

Exhaustion
Finding a dependable care partner will provide you with time for you to see the doctor for a checkup to rule out any other possible health issues, to talk to a counselor to work through the numerous emotions involved in caregiving, and to relax and recharge.
The caregiving team at Hired Hands Homecare is here with more tips and resources on how to care for someone with a progressive disease, in addition to skilled, dependable respite care services that allow for a healthy life balance. Reach out to us for a complimentary in-home consultation for more information about our home care in Santa Rosa, Sonoma, Napa, and the surrounding areas.
---
---