4 Reasons to Consider Dementia Care at Home
---
Posted on February 10th, by Mark Winter in
Aging
,
Alzheimer's
,
Benefits of Home Care
,
Care Manager
,
Caregiver Careers
,
Caregivers
,
Dementia
,
Home Care Staff
,
In-Home Care
,
Long Term Care
.
No Comments
---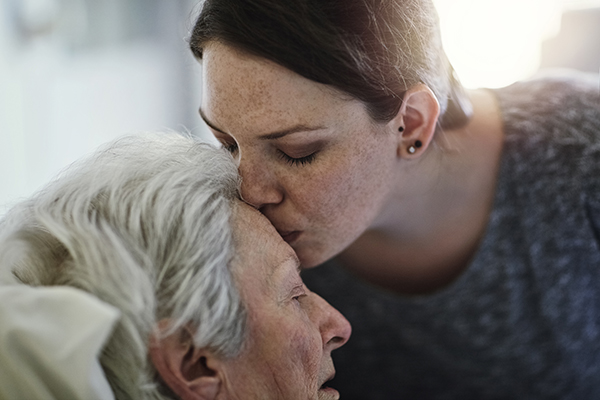 While countless older adults are struggling with the challenges of Alzheimer's disease, an even greater number of family members are trying to cope with providing dementia care at home. Incredibly, nearly 75% of family caregivers are managing their older loved ones' dementia care needs by themselves, with only 26% reaching out for professional care support.
Naturally, families want to do all they possibly can to fulfill their loved ones' needs, but dementia caregiving can lead to an exceptionally high level of both mental and physical stress. This takes a toll on the caretakers' own overall health in the long run, specifically once the disease advances. And some members of the family believe there's an all-or-nothing approach: either manage their loved one's needs in the home, or face moving him or her into nursing care.
Hired Hands Homecare, the leading provider of home care assistance in Marin and nearby areas, has an alternative that is beneficial to seniors with dementia as well as their family caregivers: the addition of a professional in-home dementia caregiver to offer as much or as little respite care as necessary. Here's why we believe dementia care at home is ideal:
Highly skilled care. Because our care providers are both trained and experienced in the many complex facets of Alzheimer's disease and other forms of dementia, they will proactively handle and more easily manage even the most challenging of behaviors, including wandering, aggression, sundowning, and others.

 

Improved safety. The chance of accidents is heightened for people with dementia. Even something as seemingly straightforward as helping your family member into the shower or onto the toilet can add a dangerous fall risk. Professional care providers know how to watch out for and prevent falls, keeping both you and your loved one safe from injury.
Sustainable aging in place. Very often, family caregivers become so stressed out trying to meet all of a senior loved one's needs in combination with their own that a transition to a residential dementia care facility seems to be inevitable. Yet working with a knowledgeable dementia care provider opens up the possibility of long-term, effective dementia care at home.

 

Ease of mind. Knowing your senior loved one is in capable hands lets you take a deep breath, relax, and step away from the demands of caregiving for the much-needed breaks that decrease stress and the potential for caregiver burnout and depression.

 
It is a good idea to investigate in-home dementia care possibilities as early in the disease as you can, to allow for an even more seamless transition and to ensure your loved one gets the most effective care from the very beginning. Call us at (866) 940-4343 to ask about a consultation from the comfort of home, where we can design a highly personalized plan of care that will maximize wellbeing for your senior loved one today, and as needs change in the days to come.
---
---