COVID-19
---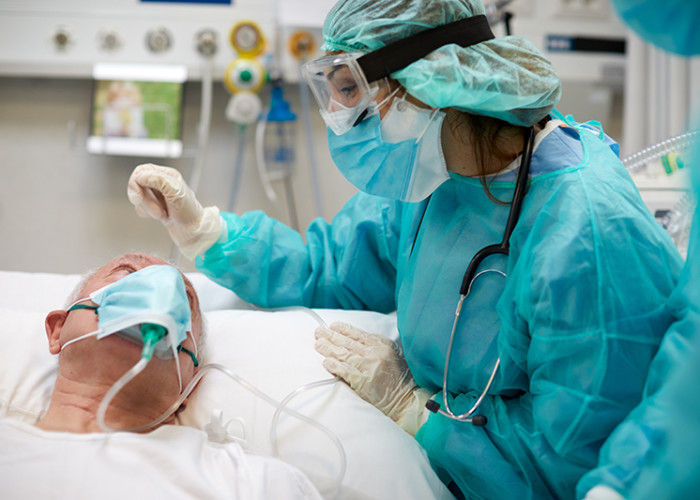 Just one of the numerous negative effects from COVID-19 is temporary delirium. As a matter of fact, two separate studies revealed that 55% – 65% of individuals who were severely ill from the virus experienced the acute confusion that is one of the trademarks of delirium – as compared to approximately 33% of those critically ill with other health conditions. And while it may be short-lived, the long-term effects are still being determined, including a possible link between COVID-19 delirium and dementia.
---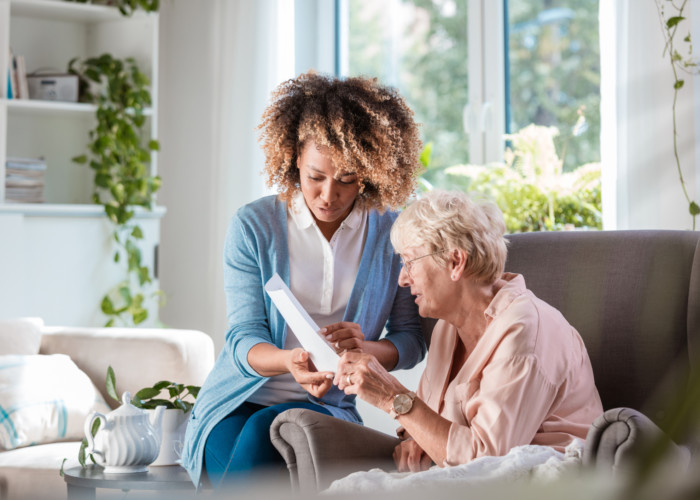 The COVID-19 pandemic has been especially concerning for seniors and their loved ones. Seniors are disproportionately affected by the virus, especially those with underlying conditions such as COPD and heart issues. In an attempt to maintain social distancing and minimize contact with potential contagions, many seniors have become increasingly isolated from their family members. In the absence of routine socialization and attentive care, loneliness and depression as well as memory issues linked to dementia and other diseases can creep in. In response to these difficult circumstances, many families are seeking the assistance of care management services. 
Care managers help families ensure that their senior loved one is safe and cared for, even in unprecedented times such as these. … Read More »
---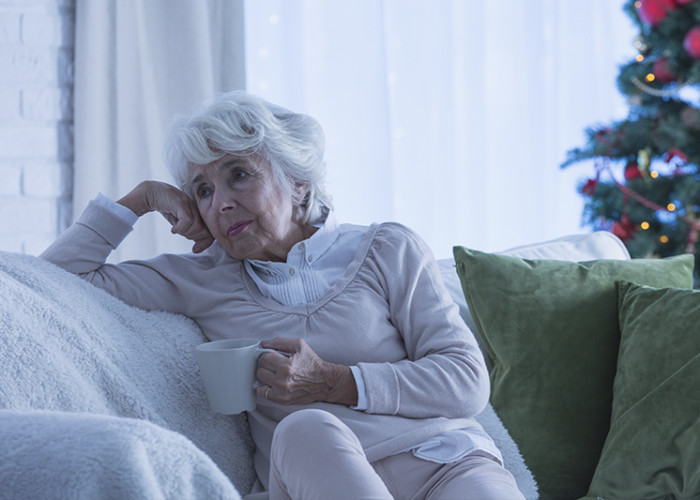 In spite of its reputation for being viewed as the season of joy, the combination of seniors and the holidays can lead to profound feelings of unhappiness for many older adults. Yearning for holidays past, despair over the loss of family and friends, and worrisome changes to health can intensify throughout the holiday season, and it's important to take the appropriate steps to help older loved ones avoid the downward spiral into senior holiday depression.
If an older adult you love is feeling blue this holiday season, begin by asking yourself these three questions
Could it possibly be normal nostalgia? Wistful feelings of nostalgia, thinking of pre-pandemic holiday get-togethers and celebrations, are normal for all of us. See if the older adult's sadness is lifted immediately following … Read More »
---
Think about the most perfect holiday season you can possibly imagine. While that image may vary a bit for each of us, it typically includes lights, gifts, good food, and traditions handed down through the generations. Yet what most definitely rings true for all of us is the happiness in spending time with the people we love. Sadly, the COVID-19 pandemic has caused us all to rethink how to safely enjoy the holidays with seniors during a pandemic. With a bit of ingenuity and creativity, however, it's feasible to bridge the gap while making new memories with the seniors you love, even if you cannot be together with them in person this season. 
Our aging care professionals have collected several suggestions to help you celebrate the holidays with seniors during a pandemic:
Adjust traditions. Think through the traditions that mean the … Read More »
---
In the event that you or someone you love tested positive for COVID-19, you understand how serious it is and how recovery can be a long road.
The good news is that Hired Hands Homecare offers compassionate in-home recovery care services to help aid in the healing process after a positive COVID-19 diagnosis. With continual adherence to CDC guidelines, including proper hand washing, sanitizing and disinfecting, and wearing personal protective equipment, our expertly-trained caregivers can help by allowing you time to focus on gaining strength, resting, and taking other steps necessary to make a full and complete recovery.
During recover, be sure to keep in mind the following:
First and foremost, know when you should seek emergency medical care. Some of the symptoms that warrant immediate … Read More »
---
The number of COVID-19 cases in nursing homes and assisted living facilities has been overwhelming, as the virus sweeps through our most vulnerable population who live together in such close proximity like wildfire. Not surprisingly, many families, as a result, are moving their senior parents home, which brings about a number of issues to work through.
Hired Hands Homecare, providers of senior care in Rohnert Park and the surrounding area, is here with the information you need to make sure the transition home for your older loved ones is a smooth one. An ideal place to start when considering moving senior parents home is by getting the answers to these questions:
Is there sufficient space for the senior to have his or her own … Read More »
---
Times of crisis can sometimes bring out both the very best and also the worst in us. During the coronavirus pandemic, we've come across stories of people hoarding items and selling them in order to make an excessive profit, along with stories of wonderful people who selflessly met the needs of others in spite of their personal fears.
The key to weathering the storms which are certain to show up in our lives in a healthy and balanced way is resiliency. Mia Bartoletti, clinical psychologist for the Navy SEAL Foundation, works with families of people serving in the armed forces, and provides guidelines for helping family caregivers find resilience through any time of crisis.
Convey your reactions. It is common to have an array of responses to … Read More »
---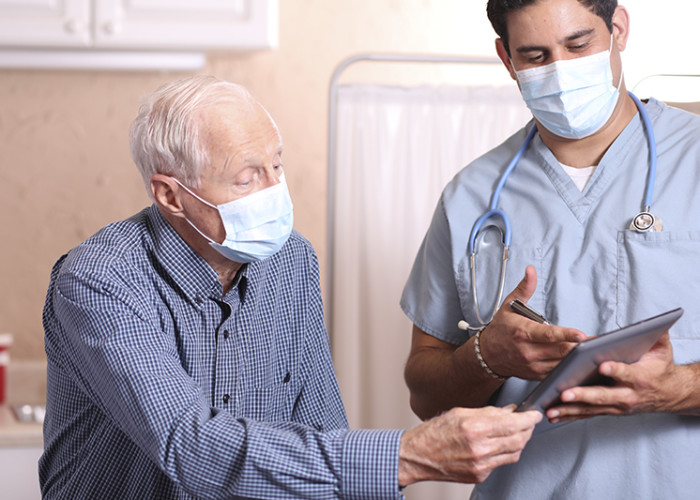 The COVID-19 pandemic put our world on pause, including, among many other activities, medical appointments and procedures. In fact, nearly half of all adults either cancelled or put off routine medical care and elective medical procedures since the coronavirus crisis began, leading physicians to become concerned about the consequences.
As we tentatively strive for a new normal, it's important to talk with your doctor about any procedures you might have been considering pre-pandemic, and to get answers to the following questions to help you gauge the safety of following through with them now.
Is the medical facility where I'll be treated also treating COVID-19 patients, and are the same medical staff who will care for me also taking care of them? If so, what precautions are in place … Read More »
---
Providing caregiving assistance for your family member with dementia is complicated under the best of conditions; mix in a global pandemic, one that calls for social distancing, masks, and meticulous sterilization of both ourselves and the environment, and the challenge may seem impossible.
Hired Hands Homecare's team of caregivers offers the following dementia caregiver tips to help reduce anxiousness and irritation for those diagnosed with dementia, while keeping both them and their caregivers safe:
Make self-care a top priority. Now more so than ever, it's extremely important to assess your own personal degree of stress, and take action to make sure you're healthy – both physically and emotionally. You can only supply the best help for a senior loved one if your … Read More »
---
Researching where to turn for the current, most dependable information about COVID-19, especially as it relates to older adults and people who take care of them, is extremely important – and can be difficult. Because of so many sources and differing opinions on this serious subject, we wanted to help make it more straightforward to locate what you need by building the following list of trusted Coronavirus resources for seniors and family caregivers.
COVID-19 Guidance for Seniors: The CDC's COVID-19 Guidance for Older Adults web page includes a great deal of information, including help determining who is at higher risk, symptoms, how to protect yourself, a checklist for the household, stress and anxiety coping advice, and much more.
Coronavirus: What Seniors and People with … Read More »
---