Medications
---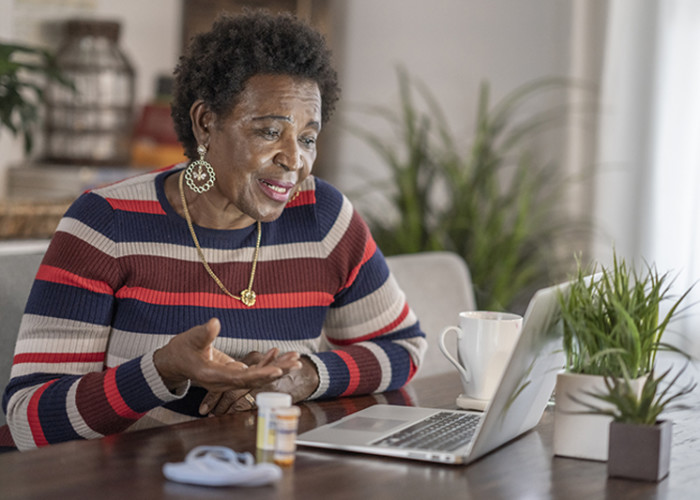 We've known for a while that there are certain medications that raise the likelihood of falls for seniors. Twenty years ago, a little over half of seniors were impacted by that risk; yet today, that number has increased dramatically – to a staggering 94% of older adults who are now in danger of senior falls from medications. Additionally, deaths from such falls are happening at more than twice the earlier rate.
Researchers who observed this growing concern also discovered that between 1999 and 2017, senior prescriptions for medications that escalate fall risk were filled more than 7.8 billion times. This consists of a spike from 12 million antidepressants in 1999 to greater than 52 million in … Read More »
---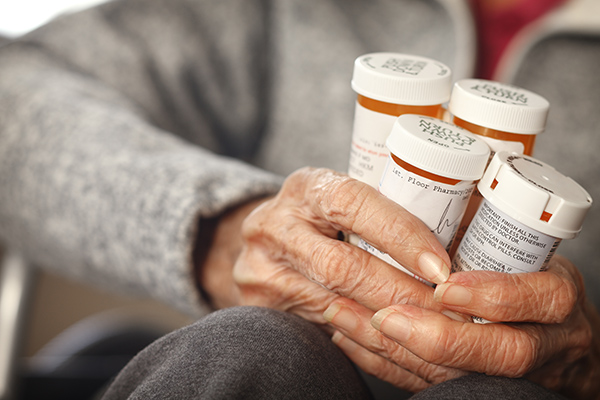 They are currently recognized to cause various short-term side-effects, for example, memory issues and confusion, but new research links some of the stronger anticholinergic drugs (like those prescribed for Parkinson's disease, epilepsy, depression, and overactive bladder) to a markedly higher dementia risk. 
The research involved two groups of seniors: 59,000 patients with dementia, and 225,000 without. Approximately 57% of those with dementia, and 51% without, were supplied a minimum of one (and up to six) potent anticholinergic medications. Considering other established dementia risk factors, the outcomes were an astounding 50% increased risk of dementia in individuals who were taking strong anticholinergics daily for three or more years, with the highest risk to people who received a dementia diagnosis before age 80.
It is critical to note that … Read More »
---
Posted on June 16th, by Mark Winter in
Benefits of Home Care
,
Care Manager
,
Caregiver Support Tip
,
Chronic Conditions
,
Geriatric Care Management
,
Health
,
Medications
,
Senior Health
,
Senior Independence
,
Senior Medical Care
,
Senior Safety
.
No Comments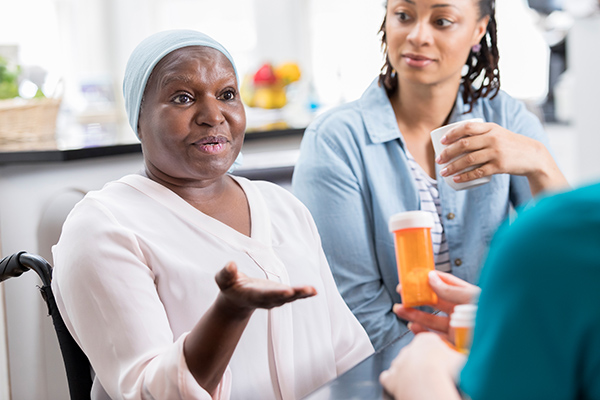 When it comes to chronic health care, seniors are the experts, hands down, with up to three out of four seniors affected by a number of conditions that are ongoing, necessitate long-term medical treatment, and place restrictions on activities. With the never-ending barrage of bloodwork as well as other tests, physicians' appointments and procedures, and medications, managing chronic diseases usually takes both a physical and emotional toll, and may quickly become daunting.
Dr. Mary Tinetti, chief of geriatrics and internist at Yale School of Medicine, said, "Once you get three, four, or five and six diseases, several things happen: Number one, almost guaranteed, trying to get one of these diseases under control is going to make one of the other … Read More »
---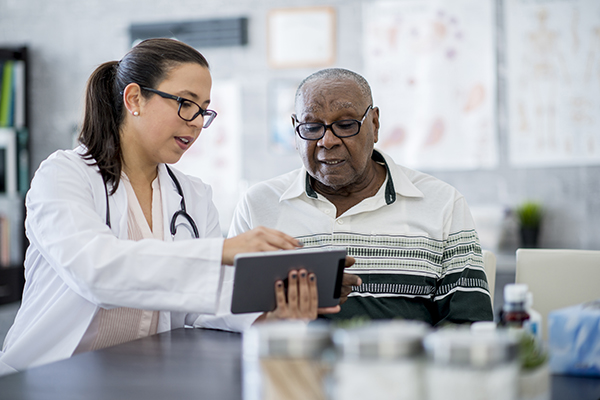 Let's face it: a lot of us delay going to the doctor's office. It could be somewhat uncomfortable, and downright distressing when something is wrong and we're looking at the prospect of an unwanted diagnosis. Even so, we understand it's wise to complete what's best for our health and wellbeing and to be diligent about receiving necessary medical care. 
---
As we grow older, most of us develop aches and pains. Sometimes we overlook the pain and get on with life, but other times soreness and pain interfere with our activities. But rather than simply swallowing a few pain pills from your medicine cabinet, you should know about recent FDA warnings about the health risks of ibuprofen and naproxen. 
These over-the-counter pain relievers, sold under various brand names, such as Advil, Motrin, and Aleve, can be quite helpful. But as with any medicines, prescription or over-the-counter, they must be taken with caution, particularly because the FDA has confirmed that these have a hidden danger.
Although the FDA has long warned that nonsteroidal anti-inflammatory drugs (NSAIDs) may potentially boost the danger of heart disease and stroke, the wording of this warning has been modified to reflect a more serious nature, … Read More »
---
Posted on April 15th, by Mark Winter in
Aging
,
Benefits of Home Care
,
Caregivers
,
Chronic Conditions
,
Health
,
Homecare
,
Medical News
,
Medications
,
Senior Health
,
Senior Independence
,
Sleep Disorders
.
No Comments
What could be better than waking up well rested after a full night's sleep, feeling energized and ready to face the day? For some seniors – as many as one in three – getting sufficient sleep is something that only happens in their dreams. And sadly, it's a common assumption that lack of sleep is something we just need to accept in our later years – a misconception that Preeti Malani, M.D., chief health officer and professor of medicine at the University of Michigan wants to dispel. According to Dr. Malani, "If older adults believe that these changes are a normal, inevitable part of aging, they may not think of it as something to discuss with their doctor. And not discussing it can potentially lead to health issues not … Read More »
---
Posted on April 7th, by Mark Winter in
Aging
,
Benefits of Home Care
,
Chronic Conditions
,
Family Caregivers
,
Health
,
Medical News
,
Medications
,
Napa Home Care Planning
,
North Bay Home Care
,
Senior Independence
,
Senior Medical Care
.
No Comments
Older adults, on average, take as many as 15-18 different prescriptions each day, so it's no surprise that so many seniors end up missing doses or taking incorrect doses of their medications. And there are serious health complications that can occur as a result of these medication errors. One solution is the pill organizer: such a basic idea to simply put the right medications into the right little boxes each day. However, there are surprising hazards of pill organizers that people don't realize.
---