Senior Finances
---
"It takes a village" was never a more accurate statement than when taking care of an older family member. It's important for that "village" to have effective, ongoing communication so that you can offer the best care and to make sure everyone taking part in that care is on the same page. It's also critical for family caregivers to have the opportunity to express concerns and to come together to get to resolutions, to share various perspectives, and to continue to be proactive in preparing for the future.
Holding senior family care meetings that produce good outcomes includes thinking through the following:
Who should always be included – and who should not? Unquestionably, those providing direct or indirect care for the senior loved one should attend, as … Read More »
---
The good news is we're now living longer than ever before, with upwards of one in three older adults living until age 90 and beyond. The bad news, however, is that retirement planning for today's seniors often didn't take into consideration such longevity, leading to a strain on senior finances in later years.
So, what happens if your parents outlive their financial resources? As part of the sandwich generation, making their own retirement plans while still covering expenses for your own children, you may find yourself in need of supporting your aging parents as well. As a matter of fact, a recent survey by AgeUp shows that:
Nearly three out of four participants believe that at least one of their parents will live longer … Read More »
---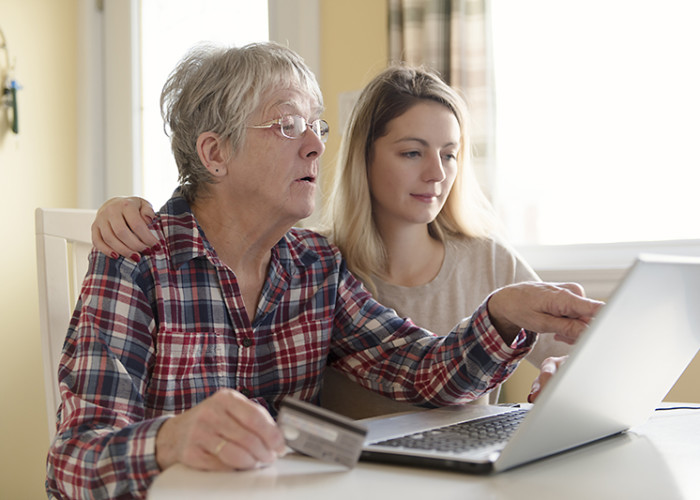 Among the most difficult obstacles for older adults is recognizing the need for help with financial matters. Finances are both extremely personal and a representation of your autonomy, and adult children specifically can often be met with opposition when stepping into this arena when suspecting money management issues with seniors. 
However, for a number of reasons, including the ever-increasing incidence of senior scams and cognitive decline, it's essential to make sure that the financial assets our senior loved ones have acquired through the years are safeguarded, and that bills are paid correctly and on time. It's an issue that needs to be taken care of delicately and with diplomacy. Try these strategies for an easy transition to assisting a loved one with monetary management:
The introductory … Read More »
---
When it comes to working together in caring for aging parents, even the closest of siblings could find themselves in conflict. Stress levels and emotions are, of course, running high. Add to that your past family dynamics and history, which tend to resurface during challenging times, and it's easy to see how difficult this stage in life can be for each of you. 
The most prevalent aspects of contention among siblings include financial decisions, differing opinions on medical treatments or living arrangements, and an unfair balance of tasks pertaining to caregiving, just to mention a few.
Sometimes, no matter how hard you try, you and your siblings are just unable to arrive at an understanding on precisely how to best care for your aging parents. … Read More »
---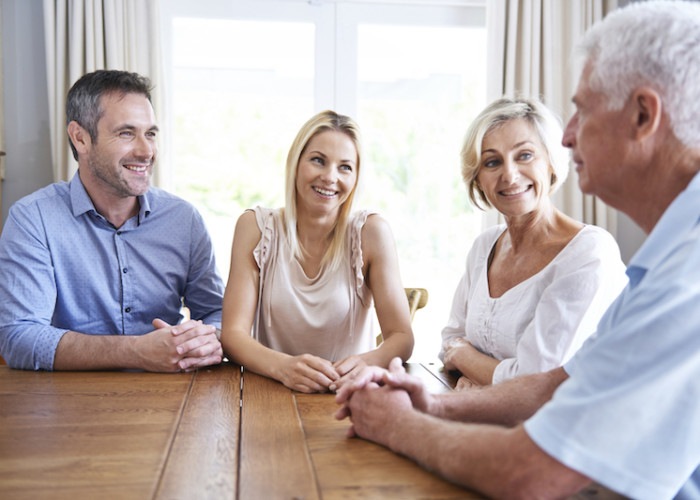 Millions of Americans struggle with the question of whether their elderly parents can afford long term care. Financial matters can be a sensitive topic, and when it's time to start thinking about long-term care needs, holding an open and honest discussion about how your parents will be able to afford long term care services is crucial.
To that end, our home care team has compiled the questions below to help you get started:
What are your parents' assets? A good starting point is to determine approximately how much money your parents have available in cash, investments, and Social Security. This provides a basis for covering for long term care expenses.
Do your parents anticipate the need for financial assistance? People are living longer than ever before, meaning … Read More »
---
Long-term care insurance can provide extraordinary peace of mind, but accessing those benefits can end up being a confusing experience for seniors and their family members. To help guide families through the process, Hired Hands Homecare, the leader in home care in Rohnert Park and the surrounding area, provides this helpful overview.
What services are covered?
Prior to filing a claim, it's important to thoroughly read through a copy of the long-term care insurance policy in order to gain an understanding of the types of services the policy covers. If you don't have a copy of the policy, reach out to the carrier to request one.
While all policies differ in what they cover, long-term care insurance usually covers non-medical services at home, provided assistance … Read More »
---
We're all familiar with Benjamin Franklin's sage advice: "Don't put off until tomorrow what you can do today." This has special significance when it comes to our aging parents, and to finding the answers to a number of important (as well as engaging) questions: from the practical knowledge of what their wishes are for their remaining lifetime, to what their favorite hobbies were as a child – and anything in between.
It's a good idea to let your parents know that you have some questions you'd like to ask, and then schedule a time that will be uninterrupted, inviting siblings or other family members to attend as appropriate. Then prepare your questions in advance, thinking through ideas such as:
Do you have a power of attorney? … Read More »
---
Family financial matters are oftentimes a taboo subject, and in addition, the root of many different controversies, heightened emotions, and misunderstandings. And for a number of today's older adults, who maintain a "Depression era mentality" from many years of saving for a rainy day and learning to "waste not, want not," it may be hard for them to grant access to finances to adult children, and to acknowledge the necessity to spend some of those personal finances on caregiving needs.
Talking with an aging parent about finances is most efficient when begun before the need arises, appreciating it might take numerous discussions before an understanding can be reached. These conversation starters can certainly help:
"Dad, at some point, we have to make some choices in regards to … Read More »
---