Heart Care
---
On this special day,
we send a message of love
to our absolutely amazing
team of compassionate & dedicated professionals!
We LOVE what we do.
We LOVE the people and families that we care for.
And most of all, we LOVE the people that we are honored
to work with every day.
Spread the Love!
The HIRED HANDS HOMECARE Family
---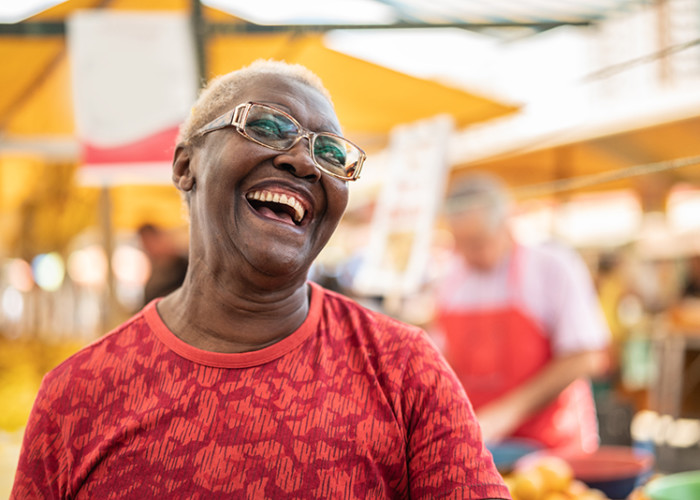 Have you ever found yourself in the awkward situation where you're about to bubble over with uncontrollable laughter, usually at the most inappropriate moment – standing in a crowded elevator, sitting in a quiet waiting room, or in the middle of a religious service? While there are, naturally, times when we should suppress the silliness, author Jane Heller explains that, "Humor can keep us balanced, even in the grimmest of times. It reminds us that despite illness and disability, there are moments of real joy in life and we need to embrace them."
The health benefits of laughter are simply incredible, including:
Releasing endorphins
Strengthening brain connectivity
Providing a social boost
Relieving pain
Enhancing the immune system
Improving mood
And many more
When putting together a plan of senior exercise, be sure to … Read More »
---
Here's an amazing and inspirational story about an incredible individual. May we all succeed in finding that enriching life balance and longevity!
https://napavalleyregister.com/community/star/lifestyles/nearing-th-birthday-st-helena-s-jack-welch-credits-longevity/article_63c9db67-17be-5816-9ffd-e12449af2956.html
---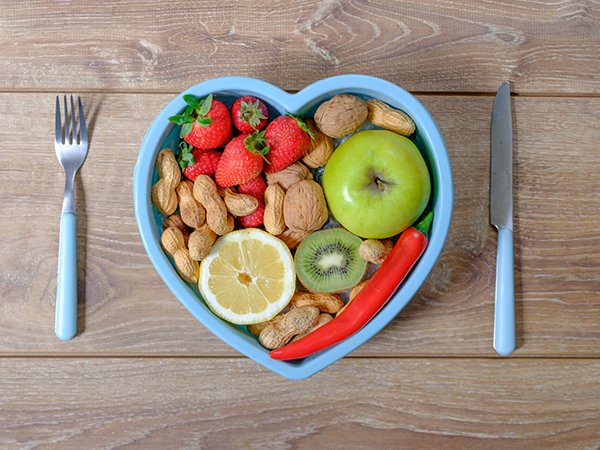 Our senior care experts in Santa Rosa, CA understand that it's tough to make the right dietary choices when recommendations appear to constantly be changing. We'd been told that saturated fats from sources such as butter, red meat and fried food were detrimental and might affect a person's odds of developing heart problems, but later research indicated there isn't enough proof that people who gave up these delicacies improved their heart health – and so, we went back to our old ways due to the green light to select butter over margarine.
However, as reported in the Journal of the American College of Cardiology, scientists clarify that the lack of noticeable results in reducing fatty foods is more likely related to equally … Read More »
---
Taking good care of your heart can help you avoid Alzheimer's disease, according to the latest scientific research. It turns out that things that are good for your heart – like regular exercise and a healthy diet – are also good for your brain.
There are many ways a heart-healthy lifestyle contributes to a better brain. Regular exercise increases blood flow to the brain, while a healthy weight reduces inflammation that can contribute to Alzheimer's and other forms of dementia.
Risk factors for developing Alzheimer's disease include high cholesterol, high blood pressure and obesity. The same risk factors also contribute to the development of heart disease.
LDL or "bad" cholesterol could harm the brain by promoting the buildup of plaques that lead to Alzheimer's disease. Higher "good" … Read More »
---
CHF, or congestive heart failure, is a condition that results when the heart doesn't pump blood as efficiently as it should. CHF can be caused by several conditions, including high blood pressure and coronary artery disease. People with CHF sometimes experience flare-ups, or sudden worsening of symptoms. Professional Hired Hands Homecare caregivers, providing senior care in Napa, CA, can help their clients watch for signs of a flare-up and take steps to manage the condition.
If you or a loved one has CHF, watch for these changes that could indicate a flare-up:
Sudden weight gain. If you gain three or more pounds in the space of one or two days, it could mean that your body is retaining fluid. Excess fluid can worsen CHF. You … Read More »
---
If you have heart disease, you know it's important to take your heart disease medications properly. But what exactly does that mean? Here are some tips from Hired Hands Homecare, a professional Marin County, CA home care agency, that will help you get the most from your medications:
Know what medications you're taking. Learn their generic and brand names and make sure you understand what each one does. Read the patient leaflet so you're aware of possible side effects.
Take your medications at the same time every day. When you partner with Hired Hands Homecare, your home care companion can remind you when it's time to take your doses. Don't stop or change any medication without speaking to your doctor first.
Make … Read More »
---