Search Results for "senior health"
---
I
mproving balance is one of the best ways to improve senior health, particularly when it comes to preventing falls. Once an older adult has experienced a fall, the initial impulse may be to decrease physical activity to lower the possibility of falling again, but it's essential for older adults to optimize their overall muscle strength and balance and stay as active as possible.
These balance exercises, recommended by the National Institute on Aging, are a great place to start (after first receiving approval from the senior's primary care physician):
One Foot Stand: Grasping a sturdy chair for balance, lift one leg just a bit and hold the position for 10 seconds. Repeat the exercise 10-15 times and then switch legs.
Heel to Toe Walk: Position the … Read More »
---
During our lives, we mark time by the change of seasons, and with each new season comes a bevy of outdoor experiences that spark our senses. In the spring, we can smell flowers or rain in the atmosphere. Summer is filled with sunlight that warms our skin and causes our eyes to squint. In the fall, we take pleasure in the cooler air that provides relief from summer's heat.
According to one study, spending time outdoors makes us feel more alive. For the elderly who have limited access to transportation or diminished mobility, being exposed to the natural environment is even more crucial. Nature Deficit Disorder is a label that originally applied to children who stay indoors too much, watching TV and playing video games instead of playing outside. The term also can apply to older adults who are confined to … Read More »
---
Posted on June 16th, by Mark Winter in
Benefits of Home Care
,
Care Manager
,
Caregiver Support Tip
,
Chronic Conditions
,
Geriatric Care Management
,
Health
,
Medications
,
Senior Health
,
Senior Independence
,
Senior Medical Care
,
Senior Safety
.
No Comments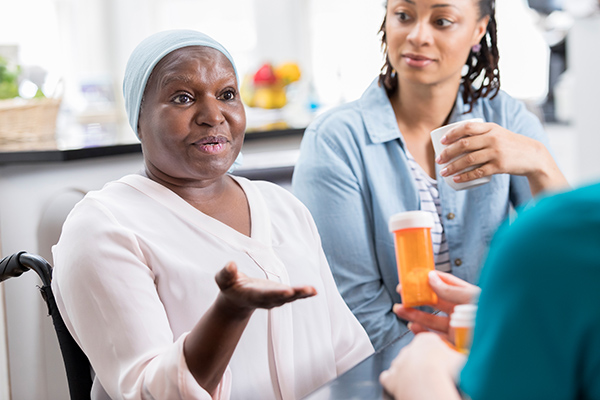 When it comes to chronic health care, seniors are the experts, hands down, with up to three out of four seniors affected by a number of conditions that are ongoing, necessitate long-term medical treatment, and place restrictions on activities. With the never-ending barrage of bloodwork as well as other tests, physicians' appointments and procedures, and medications, managing chronic diseases usually takes both a physical and emotional toll, and may quickly become daunting.
Dr. Mary Tinetti, chief of geriatrics and internist at Yale School of Medicine, said, "Once you get three, four, or five and six diseases, several things happen: Number one, almost guaranteed, trying to get one of these diseases under control is going to make one of the other … Read More »
---
The isolation and fear brought on by COVID-19 has had a profound impact on mental health and wellbeing in older adults. In a Kaiser Family Foundation poll, nearly one half of seniors surveyed stated that their level of stress and worry has adversely impacted their own health. And even though it still may be risky to visit in person with older adults, it's critical to stay in frequent and regular contact in order to watch for any changes or signs which could indicate a senior mental health concern.
As psychiatrist Judith Feld, MD, MPH, states, "If a senior usually really enjoys a call with a grandchild, for example, but that seems to have changed, maybe you need to ask more questions, such as, 'How can we be of … Read More »
---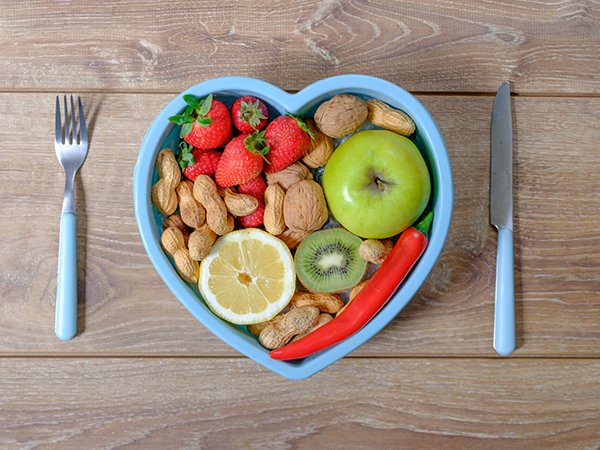 Our senior care experts in Santa Rosa, CA understand that it's tough to make the right dietary choices when recommendations appear to constantly be changing. We'd been told that saturated fats from sources such as butter, red meat and fried food were detrimental and might affect a person's odds of developing heart problems, but later research indicated there isn't enough proof that people who gave up these delicacies improved their heart health – and so, we went back to our old ways due to the green light to select butter over margarine.
However, as reported in the Journal of the American College of Cardiology, scientists clarify that the lack of noticeable results in reducing fatty foods is more likely related to equally … Read More »
---
You plan for a career. You plan to buy a house. You plan for a family. Life, however, often has other plans and can throw some unexpected curveballs. Caring for an older loved one is not often a job most people plan for, and many underestimate the financial burden, the amount of time it takes to provide care and the emotional toll it can take.
To help keep a healthy balance and avoid caregiver burnout, remember these tips:
Take time for a phone conversation or a visit with a friend or family member every now and then. Too often family caregivers throw themselves full force into caring for their loved one that they lose track of other healthy relationships, which can lead to feelings of isolation and depression. Remember to surround yourself with supportive friends and family.
Set personal limits. Don't be afraid … Read More »
---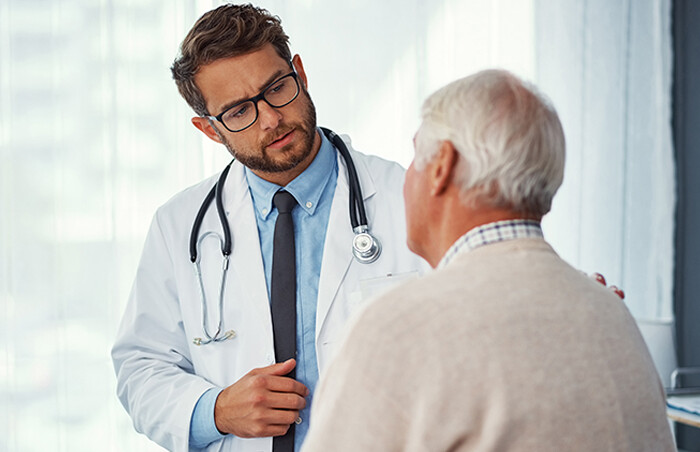 At the start of the pandemic, life as we knew it came to a screeching halt – including, in many cases, our health care needs. Dr. Ned Sharpless, director of the National Cancer Institute, shares, "There was a time, early in the pandemic, when we didn't know much about this virus. So at that time, I think hospitals and clinics closing – that made sense." But he goes on to explain that we know more now – and now is the time to get back on track with post-pandemic health care appointments and procedures.
We have evidence now that the health risks of avoiding exams and tests outweighs the risk of contracting COVID-19. Experts have outlined three key … Read More »
---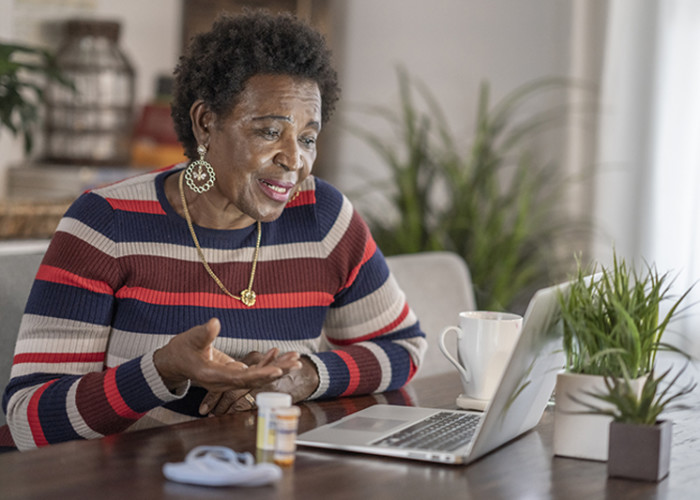 We've known for a while that there are certain medications that raise the likelihood of falls for seniors. Twenty years ago, a little over half of seniors were impacted by that risk; yet today, that number has increased dramatically – to a staggering 94% of older adults who are now in danger of senior falls from medications. Additionally, deaths from such falls are happening at more than twice the earlier rate.
Researchers who observed this growing concern also discovered that between 1999 and 2017, senior prescriptions for medications that escalate fall risk were filled more than 7.8 billion times. This consists of a spike from 12 million antidepressants in 1999 to greater than 52 million in … Read More »
---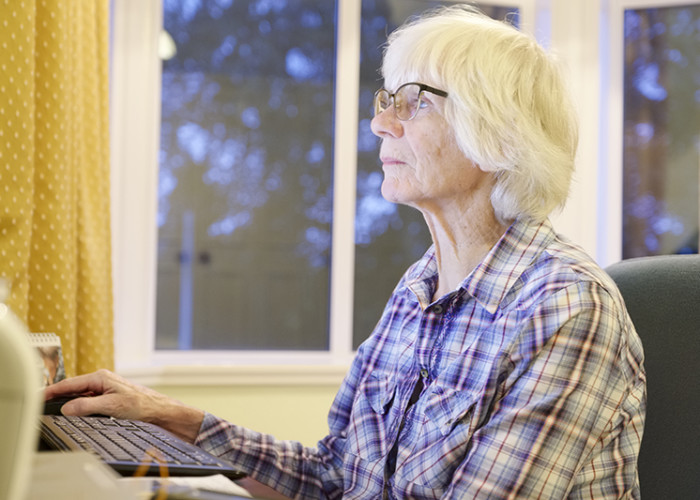 Sadly, loneliness in older adults is quite common, for a variety of reasons. Mobility issues, chronic health conditions, and the loss of family and friends are all contributing factors. Yet humans are social creatures, and this lack of socialization has many seniors turning to online sources for connection – such as dating websites. While this may seem harmless or even beneficial, there can be hidden dangers for seniors specifically, known as sweetheart scammers. Here's what to watch for to help keep those you love safe from the scam targeting lonely seniors:
---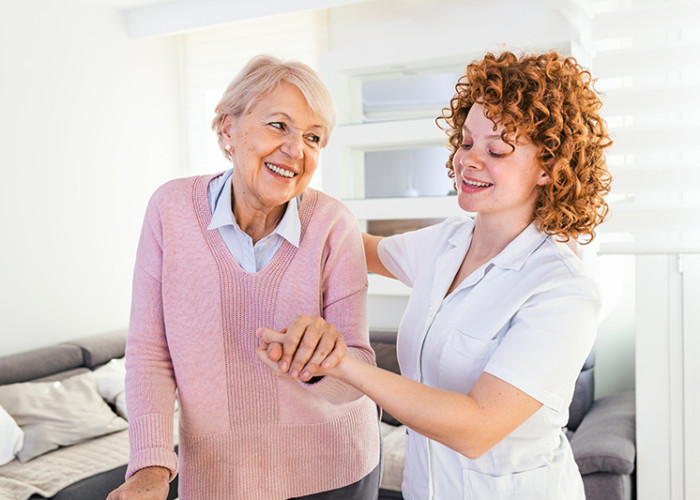 While comedians and circus clowns may stir audiences to laughter over such stunts as slipping on a banana peel, there's nothing funny about falling when it comes to seniors, who are at an elevated risk for serious injuries which could lead to a long rehabilitation process. Not just that, but there's a lesser known complication that typically comes from a senior's fall: a fear of falling again which is extreme enough to impact quality of life and health. Knowing how to help seniors after a fall to feel safe and secure again is crucial.
As the saying goes, "Once bitten, twice shy." It is natural – and sensible – for a loved one who has fallen … Read More »
---