RESPECT MY PRIVACY!
---
---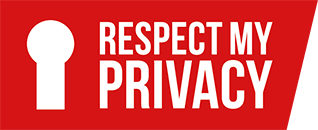 Greetings!
Today, we wanted to take a minute to shed light on an urgent matter that directly affects ALL Caregivers throughout California.
Governor Brown now has Assembly Bill 2455 on his desk, and it is not clear whether he will sign the Bill, or veto it like he has previously. If signed into law, AB 2455 would require the State to send ALL Registered CAREGIVERS' PERSONAL CONTACT INFORMATION to unions. That is right, the State will distribute private information, including cel numbers, allowing unknown people to contact our Caregivers at any time. This is a huge blatant attack on privacy rights. There are no other industries that have such requirements, because it is such a huge breach in legal privacy typically given to all employees. Why Caregivers?
What can you do??? The most important thing to do TODAY is to CALL GOVERNOR BROWN'S OFFICE, press 6 to speak to an Aide, and simply state that you strongly OPPOSE AB 2455, because of its blatant violation of privacy. This SIMPLE 60 second phone call can help Gov. Brown realize he should once again veto this bill, and its invasion of privacy. The Governor's Office can be reached at 916-445-2841. Below are some well written talking points that were recently put out by the Home Care Association of America if you would like to have additional conversations.
" I am a caregiver in California listed on the Department of Social Services Home Care Aide Registry. I appeal to the California Legislature and Governor Brown to stop AB 2455, a bill that would require the State of California to send my personal contact information to a labor union with whom I have no relationship whatsoever. This bill is an attack on my privacy and would place all home care aides at risk of having their personal contact information released to people we don't know. Furthermore, this bill offers NO protections against or penalties for the misuse of my personal information, limitations on the number of times I can be contacted, or limitations from being contacted all hours of the day or night. I shouldn't have to take action to protect my privacy, and I can't believe the State of California is seriously thinking about passing this bill. I am asking you to join me in urging your colleagues in the California Legislature and Governor Brown to stop AB 2455. Thank you for your consideration."
Hired Hands keeps any and all employee information strictly confidential. Through licensure requirements, the State does have access to your private and confidential information. We adamantly support our Caregivers, and feel their right to protect their confidential information is imperative.
PROTECT YOUR PRIVACY RIGHTS AND CALL TODAY!
---
---