Sarah is a Shining Star!
---
---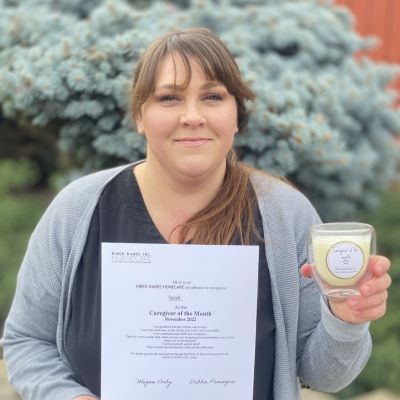 Today, we are honored to recognize Sarah F as our most recent Caregiver of the Month!   Sarah joined the Hired Hands Homecare team just a few months ago, but has been amazing since day one.  She is always patient and professional, willing to jump in at the last minute to help when needed, and as her Clients have expressed… "extra caring"!  Recently, a family noted "We LOVE Sarah!  She is exactly the kind of Caregiver we have always wanted.  She is really engaging with Mom, is very safety conscious, super friendly, and keeps Mom mentally active and happy!"
Sarah is one of those Caregivers you wish you could clone and share with everyone.  When communicating with her, you can immediately sense her smile and positive attitude.  The Hired Hands Napa group is so appreciative to have her on our Team, and we are so happy to recognize her with this honor.
Sarah – thanks for ALL you do!  You're a Shining Star!
The Hired Hands Homecare Team
---
---