The Latest Guidelines on Exercise for Arthritis Management
---
Posted on February 6th, by Mark Winter in
Aging
,
Arthritis
,
Benefits of Home Care
,
Chronic Conditions
,
Health
,
Medical News
,
Osteoarthritis
,
Senior Exercise
,
Senior Health
,
Senior Independence
,
Senior Medical Care
.
No Comments
---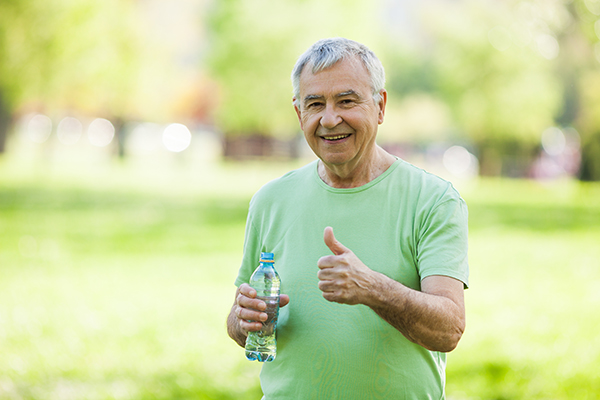 We all need to exercise and stay as physically active as possible, and older adults are no exception. But those who are challenged by the pain and stiffness of arthritis have an additional hurdle to overcome to maintain a healthy level of physical activity.
The good news: the most recent recommendations reduce the level of intensity of activity for older adults diagnosed with arthritis, suggesting as little as just 45 minutes of exercise per week to achieve and maintain a higher degree of functionality – much less intimidating for those who may typically shy away from exercise.
Per Northwestern University professor Dorothy Dunlop, "Even a little activity is better than none. For those older people suffering from arthritis who are minimally active, a 45-minute minimum might feel more realistic."
These new recommendations are the result of a recent study, during which those who were dedicated to achieving the minimum recommendation of 45 minutes of activity each week were found to be 80% more likely to experience improvement and/or sustained higher future functionality over a two-year period, compared to those who exercised less. The results were found by utilizing accelerometers to measure the physical activity of 1,600 adults who were experiencing pain or stiffness in the knees, hips, or feet.
Even better, these positive effects were achieved even with exercises sessions as short in duration as just a few minutes at a time. "We found the most effective type of activity to maintain or improve your function two years later was moderate activity, and it did not need to be done in sessions lasting 10 minutes or more, as recommended by federal guidelines," Dunlop explained.
Needless to say, it's crucial to always get approval from the senior's doctor before beginning or altering any physical activity or exercise program. After that, a great place to start is with the Arthritis Foundation's app, Walk With Ease, which offers goal-setting, progress-tracking, a guidebook and sample videos to view online that demonstrate each exercise.
Hired Hands Homecare, top providers of senior care in Pleasanton and the surrounding area, can also help in a variety of ways. Our trained, experienced caregivers are always available to offer the support and encouragement needed and to make exercise fun, to provide transportation to exercise classes, the gym, or the pool, and to provide friendly companionship every step of the way. Contact us online or call us at (866) 940-4343 to request a free in-home consultation to discover more ways we can help a senior you love live life to the fullest, and to see if our services are available in your area.
---
---