diabetes
---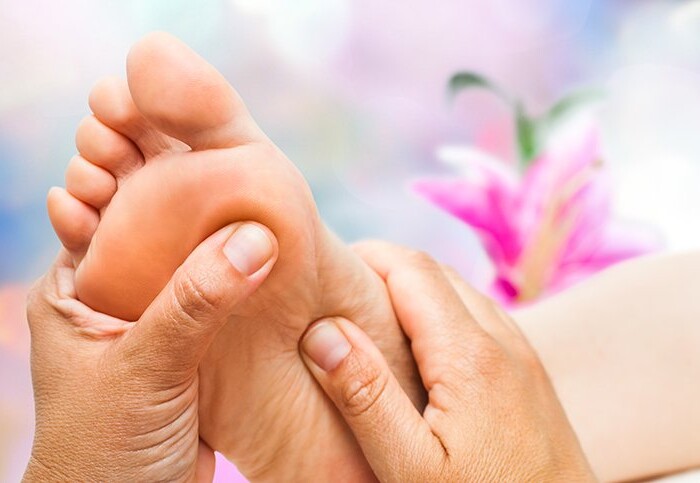 For those with diabetes, each day is filled with a variety of tasks to ensure the disease remains under control: Checking blood sugar levels. Balancing meals. Managing medications. And it's equally important for diabetics to protect against skin-related issues that can occur, particularly on the feet, which can be impacted by:
Nerve damage (peripheral neuropathy)
Poor circulation
Infection
Wound healing problems
And more
Hired Hands Homecare's skilled in-home care team shares information on the following foot issues to watch for in your senior loved ones with diabetes:
Foot ulcers. Foot ulcers are common in diabetics as a result of sores that can't be felt due to peripheral neuropathy, and they can quickly worsen and spread infection. Poor circulation can also make it difficult for foot sores to heal.
Bunions, corns or calluses. These can develop from an abnormal gait, improperly fitting shoes, or foot alignment issues.
Infections. Toenail infections … Read More »
---
Taking a leisurely afternoon stroll in the park, the feel of your toes in the sand at the beach, dancing to your favorite song. The one thing these happy moments all have in common is that they require strong, healthy feet. One of the top concerns for diabetics, aside from managing the disease itself, is the damage that diabetes can cause to the feet. Because of the potential for nerve damage, restricted blood flow, and a weakened immune system, wounds, particularly on the feet, can be difficult to heal.
To stay a step ahead of diabetes-related foot problems, try these tips courtesy of the American Diabetes Association:
Keep your diabetes in check: Stay on top of your diabetes care overall with your health care team, keeping your blood glucose in the appropriate range.
Check your feet daily: Set aside time each day to … Read More »
---
As we've noted in previous blogs, diabetes is a serious disease that requires constant management, but when that management is successful, senior diabetics can live long, healthy lives. When a senior's diabetes is not properly cared for, however, he or she is at a higher risk for major complications such as heart disease and stroke, blindness, kidney disease, and even amputation. If you are concerned that your loved one may need help managing his or her diabetes care, home care can be an invaluable service that provides you with peace of mind and your loved one with the daily care, encouragement, and assistance that he or she needs.
Here are a few ways home care can help people in California with diabetes live healthier, happier lives at home:
A senior with reduced vision may not see a small foot sore that could quickly … Read More »
---
Our eyes are our windows to the world, but we often don't see just how vital our vision is until it becomes compromised. Diabetes can affect almost all parts of the body, quite literally from head to toe, and diabetics are at an increased risk for both blindness and other minor vision impairments.
If you or a loved one is living with diabetes, keep an eye out for these top eye conditions that may affect diabetics, according to the American Diabetes Association:
Glaucoma: Since diabetics are at a 40% higher risk of contracting glaucoma, it's imperative to be screened regularly. The risk also increases with age and with the length of time a person has had diabetes. There are medications available to reduce pressure in the eye, and surgical options as well.
Cataracts: As with glaucoma, the risk of cataracts is more common … Read More »
---
"No cake for you!" "You shouldn't eat that bread either." As the number of cases of diabetes in America continues to rise, so, sadly do the myths that surround the disease. For years, there have been many common misconceptions about diabetes, but the California senior care experts at Hired Hands Homecare want to help set the record straight. We've compiled a list of some common diabetes myths and the facts that go with them to help you make more informed choices about diabetes care.
Myth: Diabetes isn't that serious.
Fact: Diabetes is a serious disease. Diabetes causes more deaths per year than breast cancer and AIDS combined. Two out of three people with diabetes die from heart disease or stroke. People with diabetes can often live relatively normal lives, but they must adhere to their doctors' prescribed treatment for the disease which … Read More »
---